Cumbrae, an island full of surprises!
Guest blog post by travel writer, broadcaster and blogger – Robin McKelvie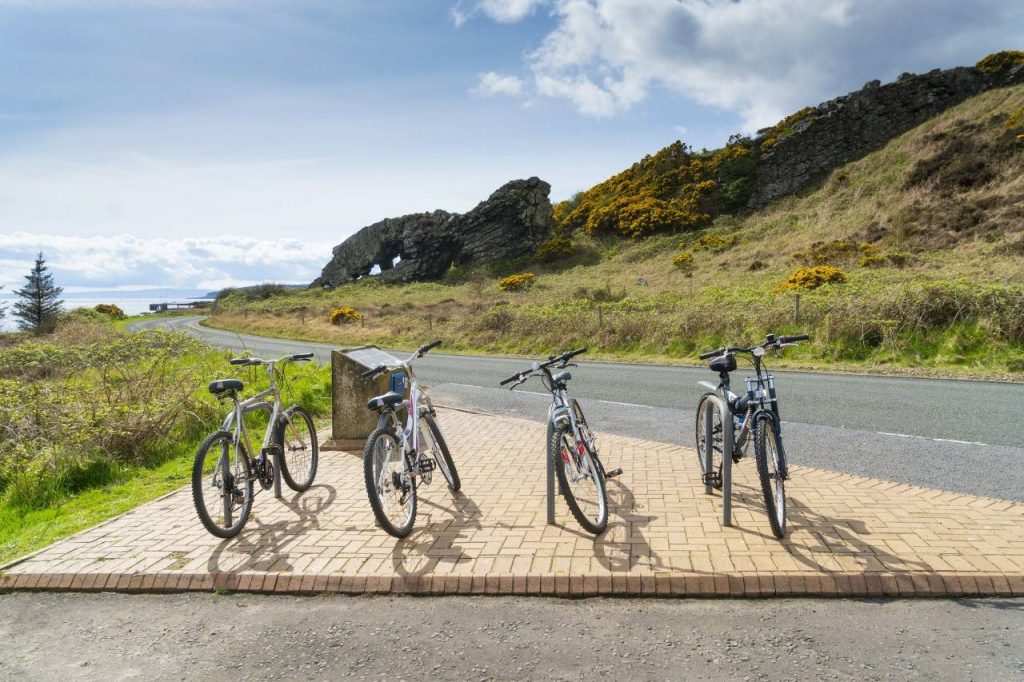 With such spectacular island siblings as Arran and Bute vying for attention in the Firth of Clyde I can see why the smaller Cumbraes are sometimes overlooked. I have to admit I used to think of Great Cumbrae as more a place you bash round on a bike on a day trip. That all changed when I eased over from Largs to spend three glorious days discovering the layers upon layers of things to see and do that these twin isles offer in such glorious abundance.
I've heard Great Cumbrae called 'Scotland's most accessible isle' and it really is. I'd barely time to yomp up to the top of the CalMac ferry before we were easing into the Cumbrae slipway, the isle unfolding in front of me like those treasure island maps I used to dream of as a wee boy. I'd not so much ventured 'doon the watter' as skipped over from the mainland in a seamless hop.
My base could scarcely have been better located; nor more welcoming. I was ushered in like an old friend at the Old Bank Millport. This cosy B&B on the waterfront is no fusty old dame, all chic décor, driftwood lamps and with the bonus of a complimentary minibar stocked with wee bottles of wine and soft drinks. Two of their three rooms offer sweeping views out over the water across to Little Cumbrae too.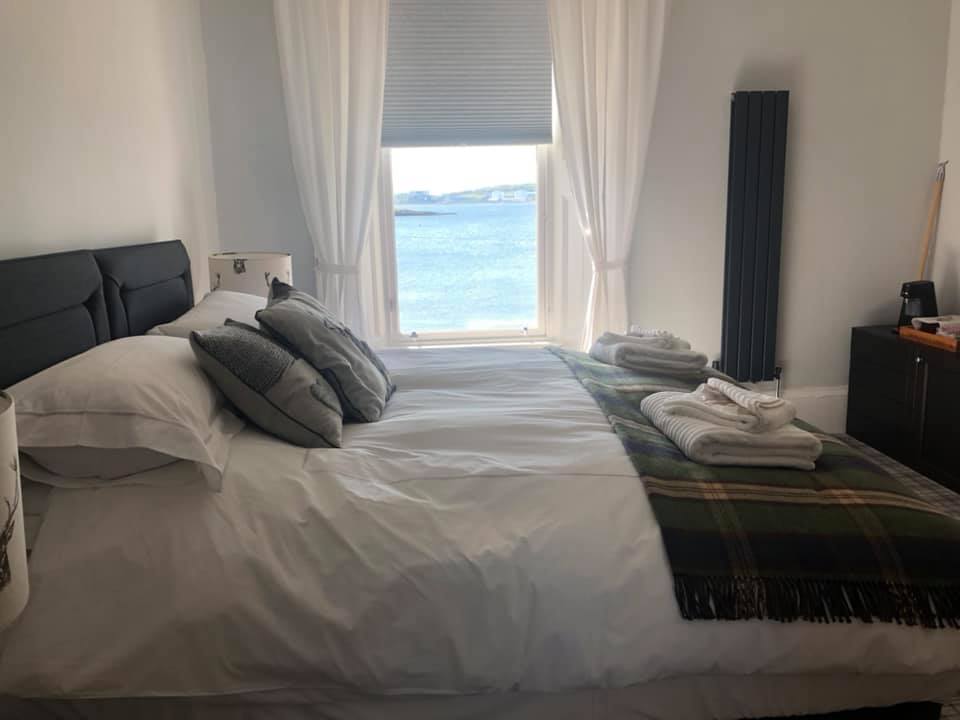 The ideal starting point for exploring is Garrison House. This gothic dame – built way back in 1745 – houses the Museum of the Cumbraes, where you can learn about the intriguing history of the isles the Norsemen knew as Kumreyiar. The Garrison House Café serves delicious lunches in its courtyard. As well as the more traditional baked potatoes and sandwiches they stock 'protein boxes' stuffed with hummus and falafel, plus oats, yoghurt and fruit if you want a healthier option than their tempting cakes.
Garrison House is the most striking building on Millport's waterfront, but it is not alone with the retro shop fronts being lovingly restored as part of a heritage initiative. The wee artisan baker, deli and sweetie shops looked gorgeous with their new facades and bright paint jobs. Frasers did too, a pub where I tucked into plump scampi and chips. It was time for haddock and chips – with proper mushy peas – at the Royal George Hotel and I also savoured a delicious curry at the Tardis that is the Newton Bar.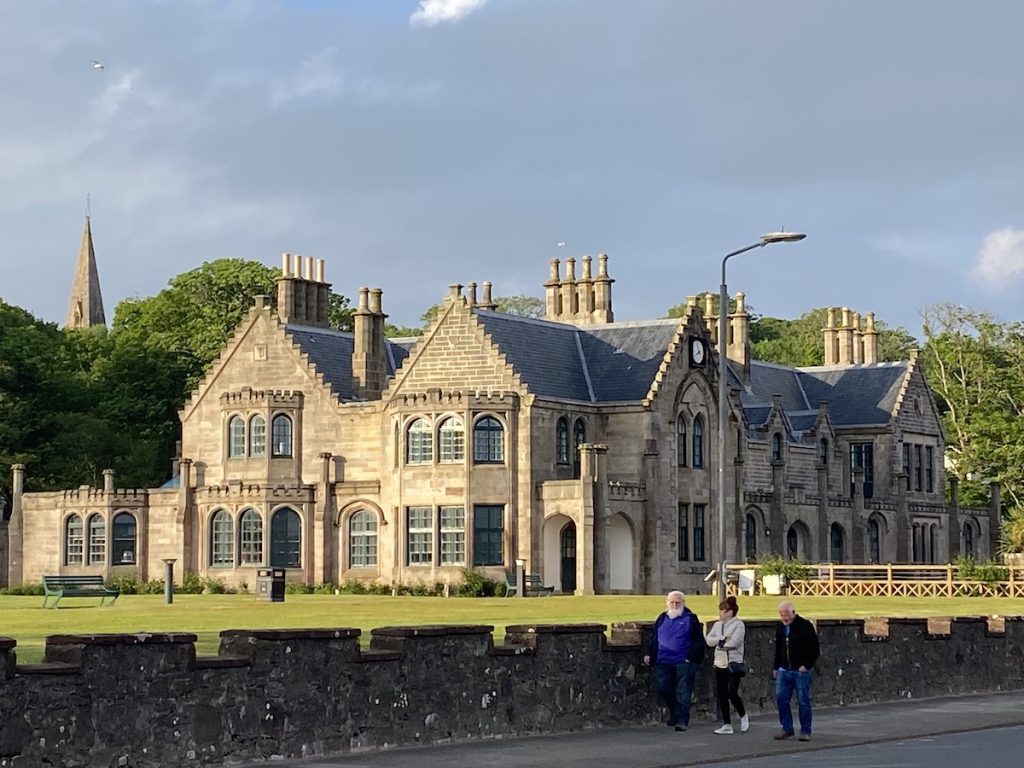 Wandering the waterfront promenade these days is a joy that echoes Millport's Victorian heyday. As well as those revamped buildings, there are palm trees, benches, the world's narrowest building (seriously! The Wedge House), info points and beaches. My favourite was Kames Bay, a broad sweep of white puffy sand just to the east of Millport's centre. I found the famous Crocodile Rock, a brightly painted rock that kids love, along with nearby Lion Rock, a more natural geological formation. Great Cumbrae is an ideal isle for kids of all ages and I'll be bringing back my wee ones now I've seen what it offers.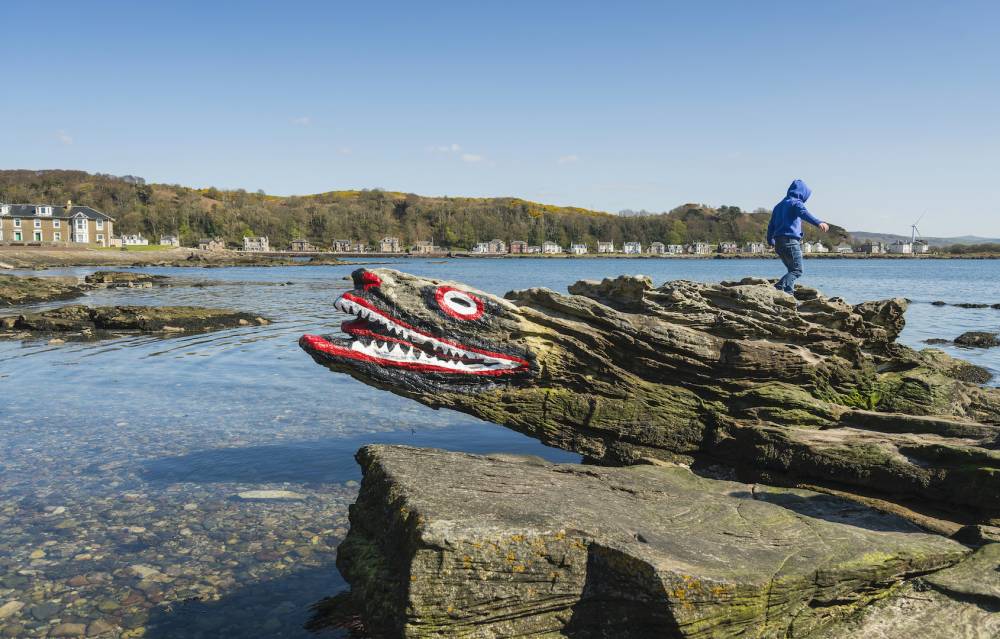 One new business really caught my adult eye in Millport. Launched in September 2020, Isle of Cumbrae Distillers are impressive not only for producing superb gins, but also for being one of the few all-female distilling teams in Scotland. The lovely ladies here met in a local pub where they shared their love of gin. They knew nothing about distilling, but through a mixture of ingenuity, hard work, and I guess thirst, they've managed to put together a great operation. Tours take in their cute bijou still, the botanicals they source locally and, of course, include a tasting.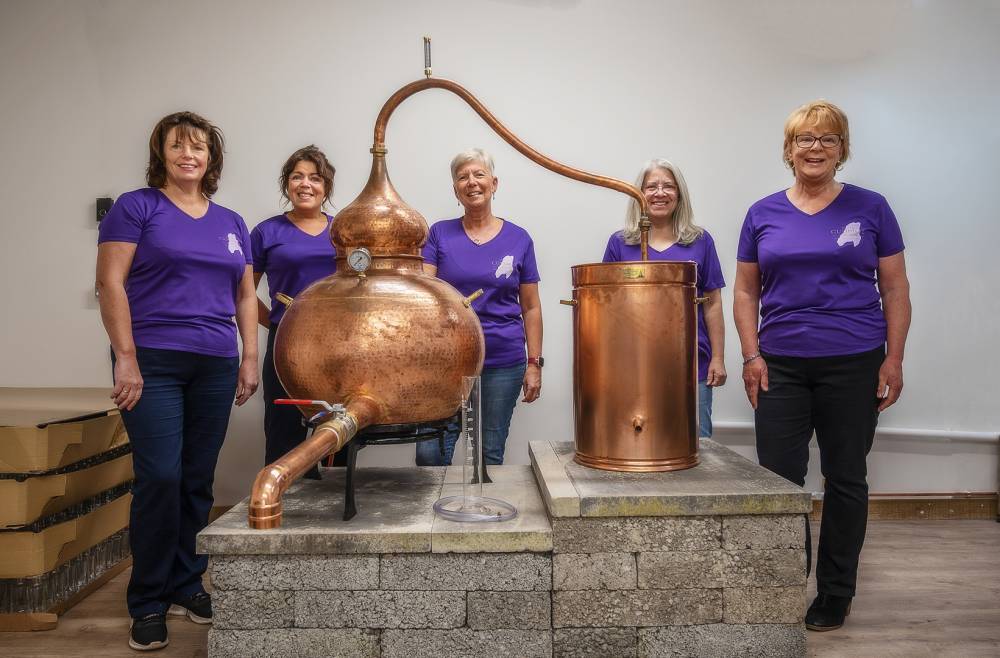 If you're looking to boost your spirits in a more traditional way Millport is also home to the Cathedral of the Isles. The Cathedral and the adjacent College of the Holy Spirit were built in 1851, the work of architect William Butterfield, in a Gothic revival style. It looked small to me and I wasn't surprised to find it's actually officially Britain's smallest working cathedral – there are even suggestions it's the smallest in the world! As interesting as the building itself is, for me even more interesting were the collection of Celtic crosses that were excavated from the Cumbraes during the Victorian era. Wandering around the wild garlic-kissed grounds here I soon felt myself drifting back through the centuries – it's a place that has a feeling of calm timelessness.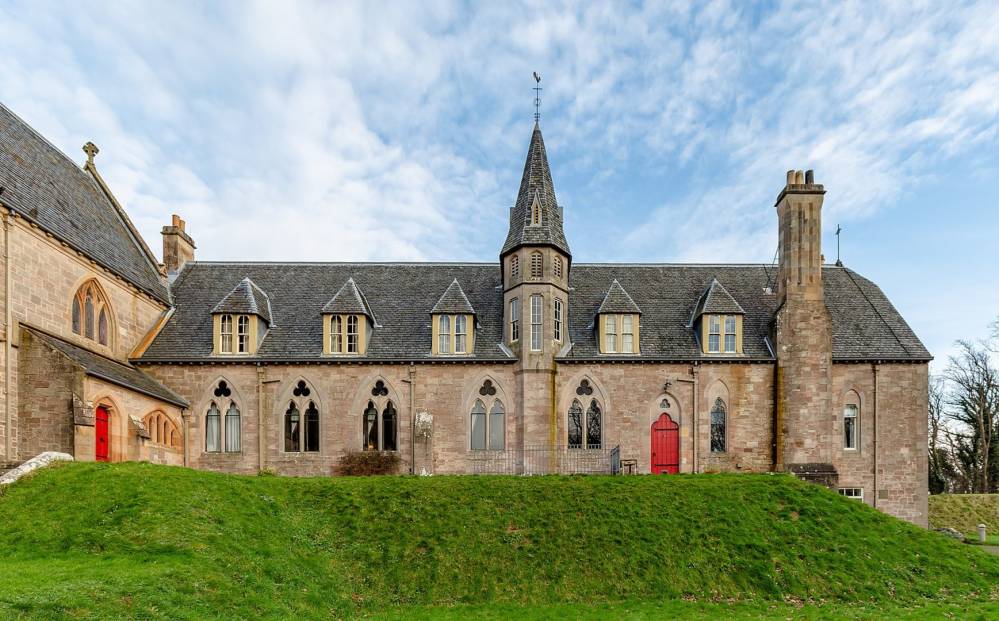 After a packed first day in Millport I bashed up early the next day on a walk around the 'Inner Circuit'. This great wee walk is only four miles long, but opens up a swathe of scenery as you venture up to the island's highest point, the Glaid Stone, at 417ft. From here I really appreciated the grandstand setting of the Cumbraes. Bute sparkled back just across the water, its beaches winking back at me, while Arran haunted the background, its brooding peaks swirling dramatically in and out of the clouds. Mile for mile there are few walks as scenic in Scotland.
Not done with exploring every inch I could of Great Cumbrae, an island that keeps giving the more effort you put in, I grabbed a e-bike from Mapes of Millport. This excellent local outfit have been renting out bikes since 1946 and have a brilliant range. My e-bike was ideal for tackling the stiff southerly breeze I encountered on the second half of my round island cycle.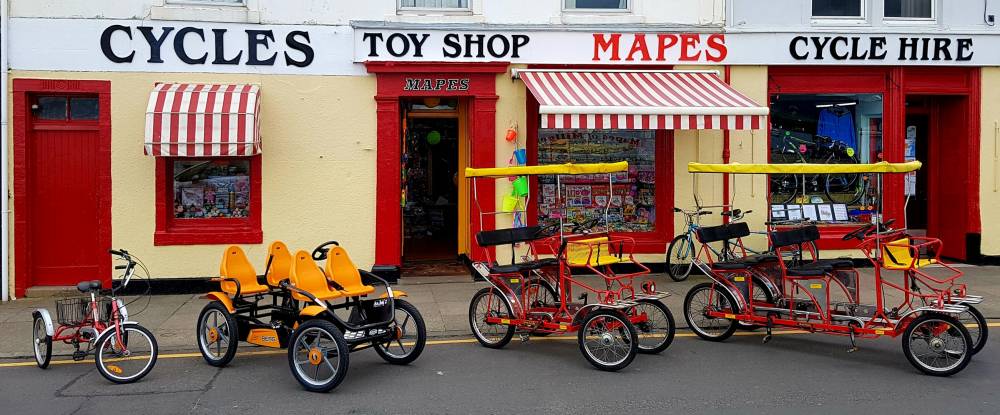 You can flash around Cumbrae's 10-odd mile circumference in no time. But I'd strongly advise you linger a little. I stopped off at a sprinkling of little beaches, where I had the sands and the views across to Arran all to myself. That's not strictly true as at one I caught sight of a couple of porpoises darting in and out of the Clyde. The Cumbraes are brilliant for wildlife spotting – you can spot dolphins and even whales, with all manner of birdlife too.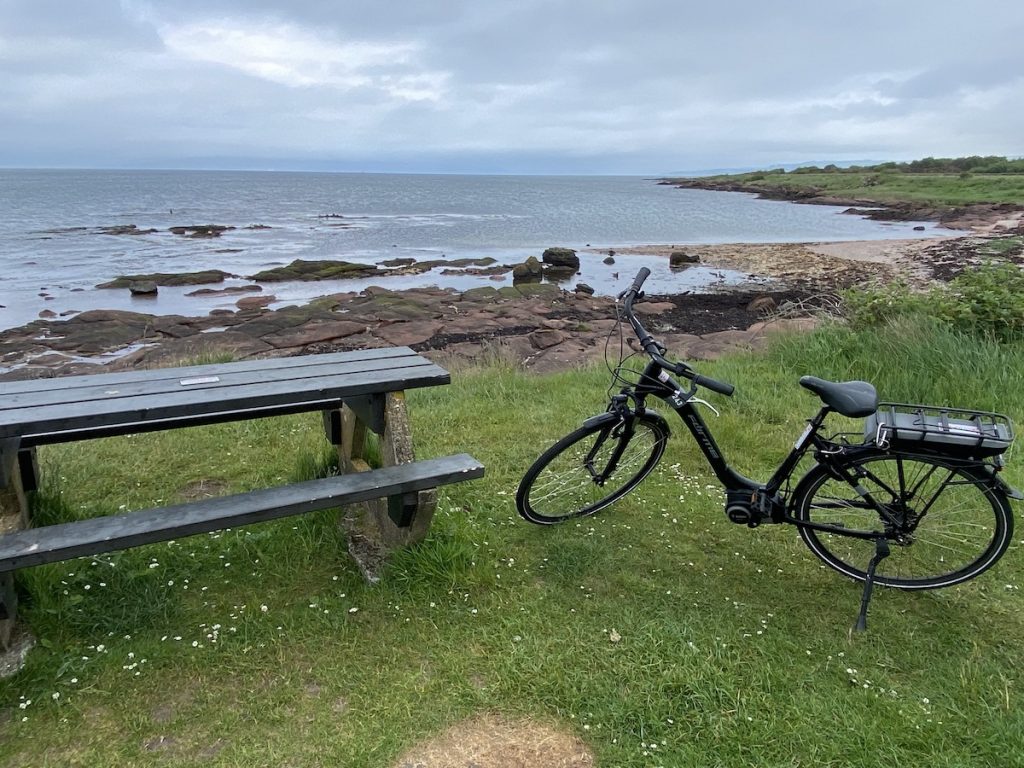 I stopped off a coffee en route at the café out at Fintry Bay on the west coast. It overlooks a red sand beach and it had changed a lot since I was last there. In is a menu based on bright pan-Asian cuisine and new too is a chill out area complete with hammocks and a fibre glass panda. I picked up a proper coffee then took in the sea views from a deckchair overlooking the beach. I couldn't miss the hulking double decker bus. I chatted to the staff at the café who explained it's going to be a funky new glamping accommodation. This is an island full of surprises!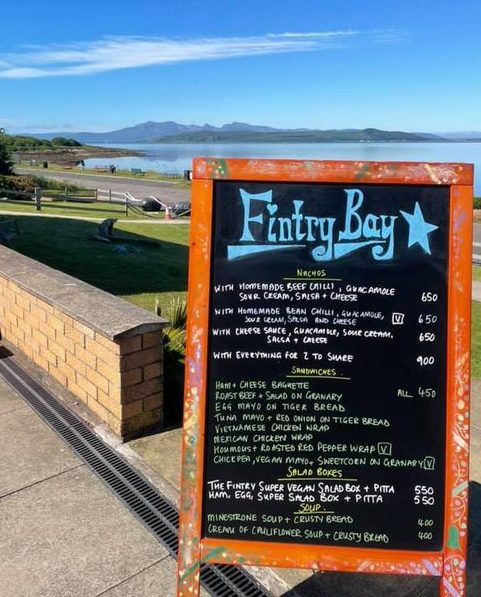 Another island full of surprises is Little Cumbrae, or 'Wee Cumbrae' as it's known locally. I say wee, but it looks more rugged and hilly, feeling to me more Hebridean than Firth of Clyde. It used to be tricky to get over, but now Sea Clyde are running trips from Great Cumbrae. They picked me up and just a few minutes later their slick covered RIB had me over rambling about an island that today is only really used as a yoga retreat. I rambled around the ghostly castle and wandered the shore with only the curlews, oystercatchers and gulls for company. I resolved next time to get out to the hulking lighthouse, which is still in use today.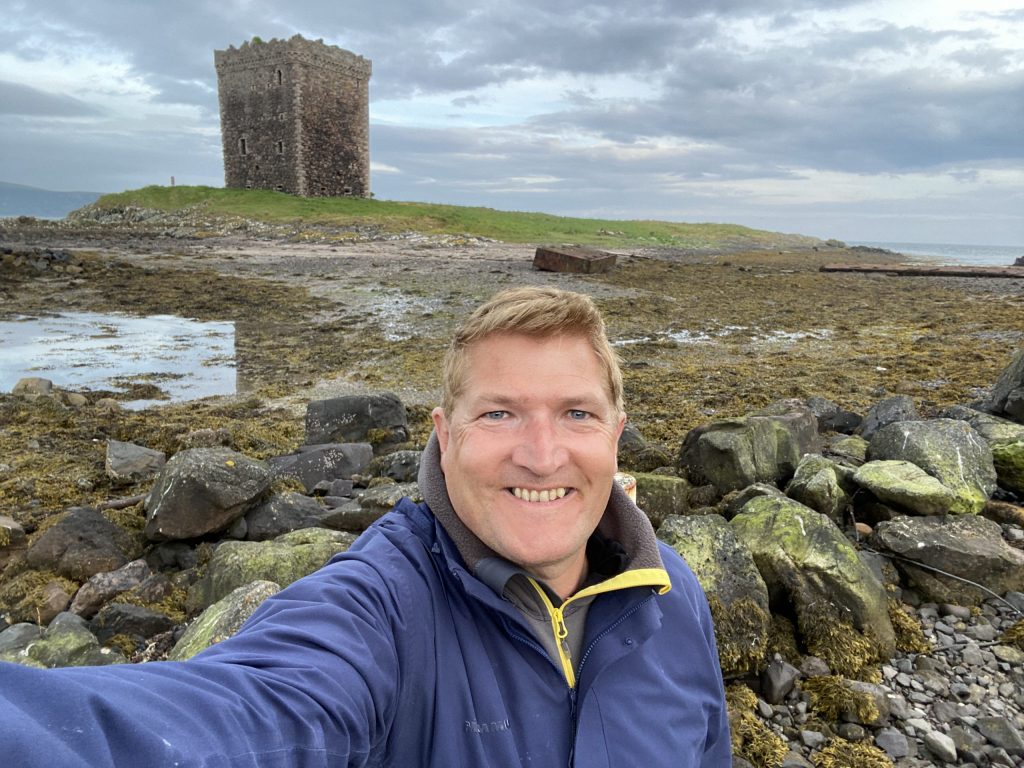 I finished my trip on a kayak I rented from On Yer Bike! – they also do a range of bikes, including those funky Surrey Bikes you see abroad with the two rows of seats, steering wheel and canopy. I paddled out to the wee islet of Butter Lump. As I eked around its southern shore I found a seal, then another; another still. The pastel-hued buildings of Millport blinked back at me as did the sands of Kames. Who says the Cumbraes are just somewhere for a day trip? This Firth of Clyde is an oasis alive with history, wildlife and opportunities to get active. And then there is the glorious Victorian-era resort of Millport with those gorgeous shopfronts, alive with wee businesses. I'm already planning to come back.
Kayaks from On Yer Bike! Millport
---