Great produce is all around you across Ayrshire and Arran. You see it in the famous Ayrshire brown and white dairy cows. Also in an endless treasure trove of cheesemakers, ice cream producers, farm shops, delis, cafes, restaurants, distilleries and breweries – the list goes on. And on.
Ayrshire & Arran boasts one of Scotland's most enviable natural larders. The rolling hills, lush emerald pastures, crystal clear waters and mild climate combine to produce world-class food and drink in abundance. From Ayrshire bacon to the legendary Dunlop cheese, delicious Arran Ice Cream to distinctive peated whisky, botanical gin and ethical ales, there's nowhere better to enjoy a foodie break. Enjoy visiting the many restaurants, cafes and tearooms, or meet the makers and learn all about their craft at farm shops, distilleries, breweries, creameries and much more.
One thing is for sure, you won't leave empty-handed. We have done the hard (tasty) work for you and produced the ultimate guides to the best food and drink in Ayrshire and Arran. Explore our Taste Trails and plan your own journey of foodie discovery now.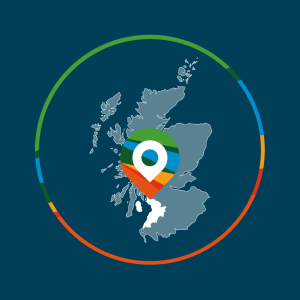 ---
FIND YOUR FLAVOUR IN AYRSHIRE AND ARRAN
Download our Taste Trails and plan your next foodie adventure in Ayrshire & Arran.
---
AYRSHIRE & ARRAN TASTE TRAILS BLOG
BY TRAVEL WRITER, ROBIN MCKELVIE
I'm firmly with Burns on Ayrshire and Arran's fine food and drink. Scotland's national bard – an Ayrshire man through and through – loved nothing more than being happily ensconced in a local hostelry enjoying good cheer, great local ale and fine Ayrshire produce.
---
THE FOODIE EXPLORERS FIND AYRSHIRE & ARRAN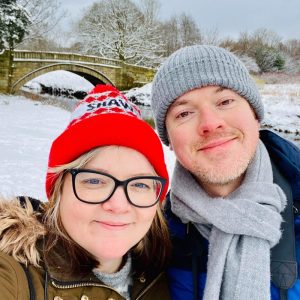 Follow in the footsteps of the Foodie Explorers across Ayrshire & Arran. Check out Mark & Emma's recent 3-day foodie adventure on their award-winning blog.
---
Find Ayrshire and Arran in Your Inbox

Stay up to date with the latest news and offers from Ayrshire and Arran, sign up to receive our news!
---