The Boswell Quill
History & Heritage
Monuments & Statues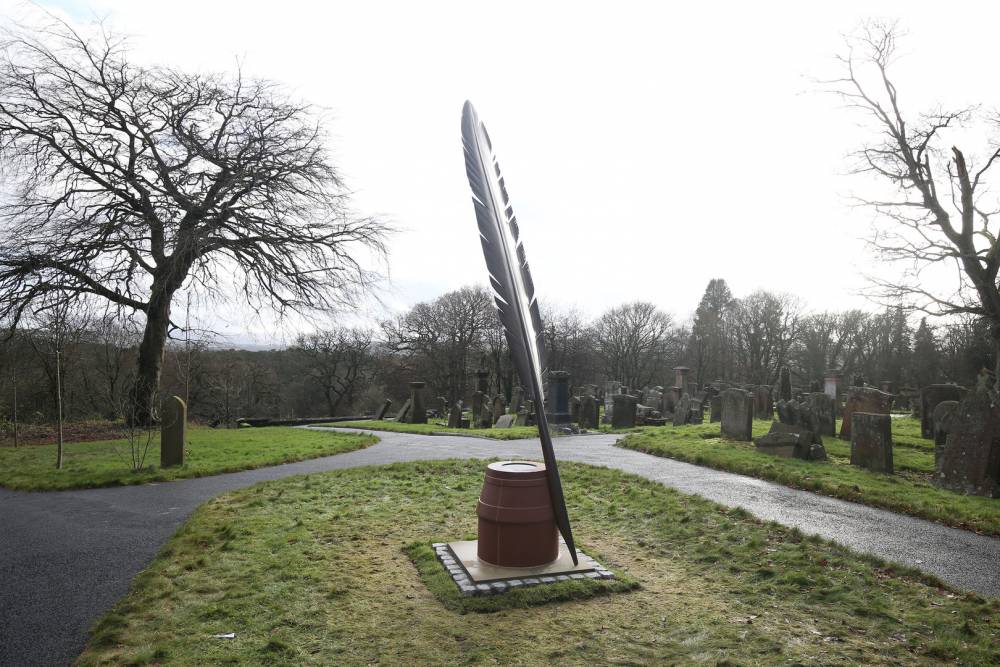 The Boswell Quill is situated in Auchinleck's historic churchyard and celebrates writer James Boswell, the inventor of modern biography.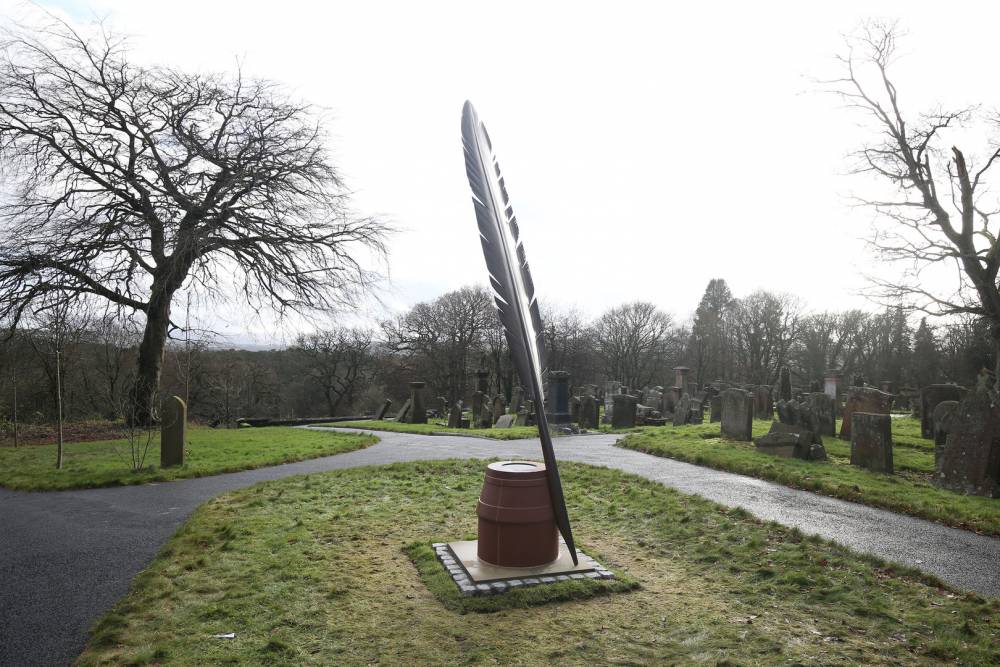 About The Boswell Quill
In November 2020, a new Ayrshire landmark was installed in Auchinleck's historic churchyard. Commissioned by the Boswell Trust from sculptor Harry Gray, the Boswell Quill, which stands over 4 m high, is a bronze feather writing quill that appears to lean against a Scottish pink sandstone 'inkwell' topped with a circle of slate that turns black as ink in the rain. The Quill celebrates the universal power of the written word and takes its name from the writer, James Boswell, who is buried along with his family in the graveyard. Boswell is recognized as the inventor of modern biography with his breakthrough Life of Samuel Johnson, marking him out as one of the most original and influential writers in the English language. His contemporary, Robert Burns, was one of his biggest fans.

The Quill lies at the heart of a year round, outdoor visitor experience created in the churchyard by the arts and educational charity, the Boswell Trust. A network of paths has been restored for visitors to explore the graveyard on a series of mapped trails which offer locals and visitors alike a way of discovering the lives of historical figures buried there as well as their own forebears. The children's tour in particular offers an out-of-the ordinary experience for families. While others can enjoy the newly restored graveyard with its wonderful views towards the southern uplands as a place of quiet beauty and contemplation. Excellent signage at the entrance with printed maps explains all – or you can find details of the trails along with interactive connection to individual graves on www.jamesboswell.scot

The project was largely funded by LEADER.
More like The Boswell Quill