Port Bannatyne
Towns & Villages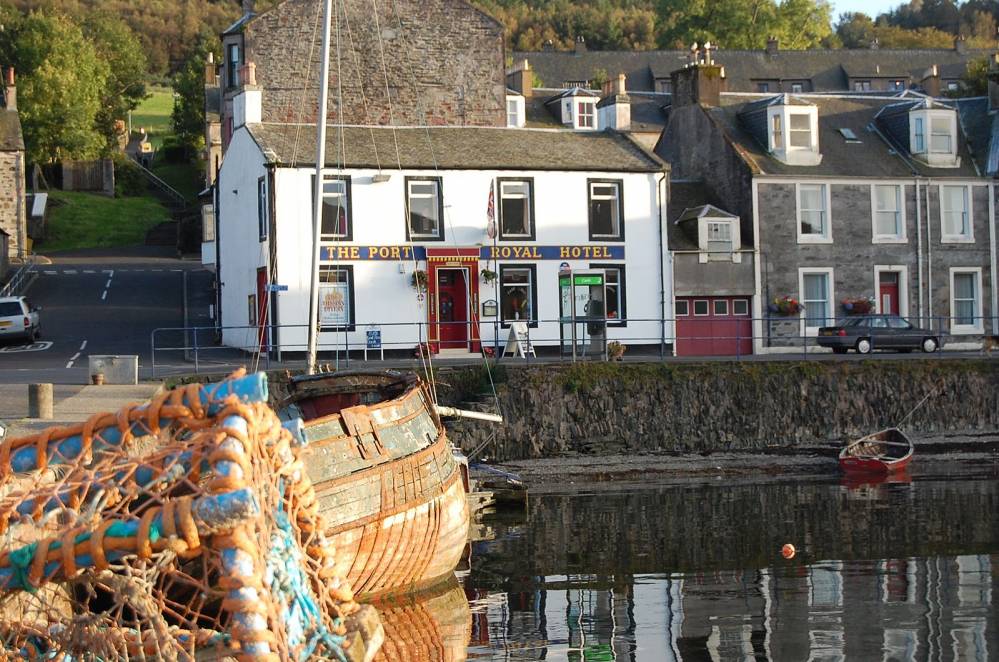 Port Bannatyne is a coastal village on the Isle of Bute.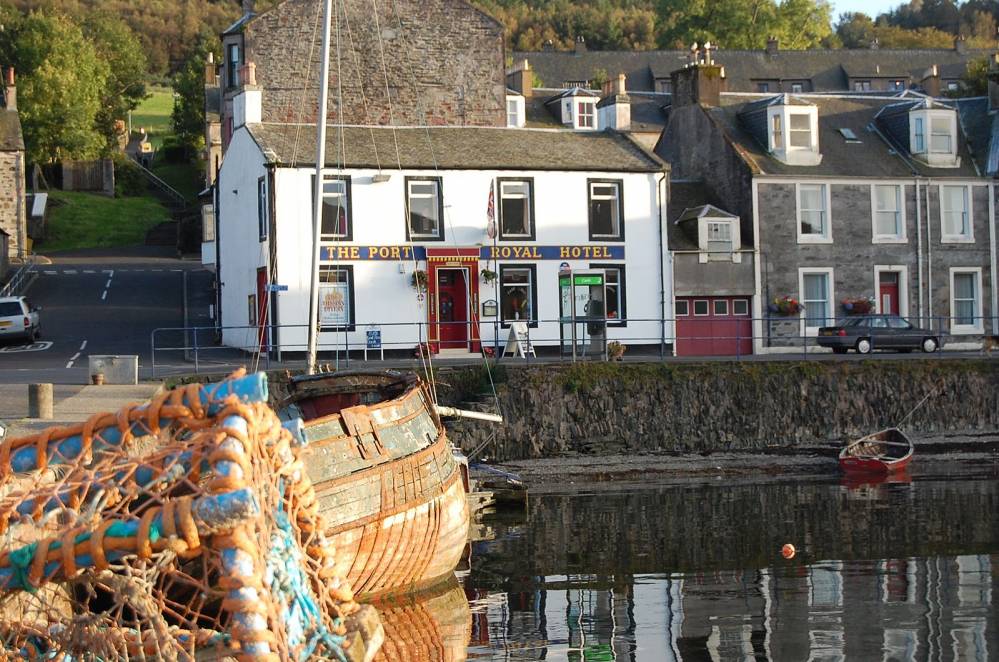 About Port Bannatyne
The village was founded in 1801 with the building of a small harbour on Kames Bay. Lord Bannatyne of Kames Castle, at the head of the bay, planned the village in an attempt to rival the nearby port of Rothesay. Initially known as Kamesburgh, in the mid-19th century the Marquess of Bute renamed the village Port Bannatyne in honour of the family's long historical association with the area. As the twentieth century progressed, Port Bannatyne developed as a quieter alternative resort to Rothesay.

Historically, boat building was integral to Port Bannatyne's economy as a popular harbour, with a small yacht marina and boatyard. In 2005, work was started on the new yacht marina; the modern boatyard has grown substantially, now providing 105 berths.
On the seafront are a village shop and a Post Office, The Port Inn (local pub with beer garden and pool room) and the Anchor Tavern. The Port Royal Hotel was bought and renovated in 2000 by a Russian family; they transformed the old building into a replica of a Russian Tavern of Imperial Times, serving local seafood as well as traditional Russian cuisine.

Above the village, with views encompassing the Isle of Arran and the Argyll hills, is the 13-hole Port Bannatyne golf-course, where players are likely to encounter wild deer grazing alongside them!

The village also has strong links overseas, hosting its own own club for the French game of Pétanque, with a pitch, or piste, on the seafront.