Kilwinning Abbey
History & Heritage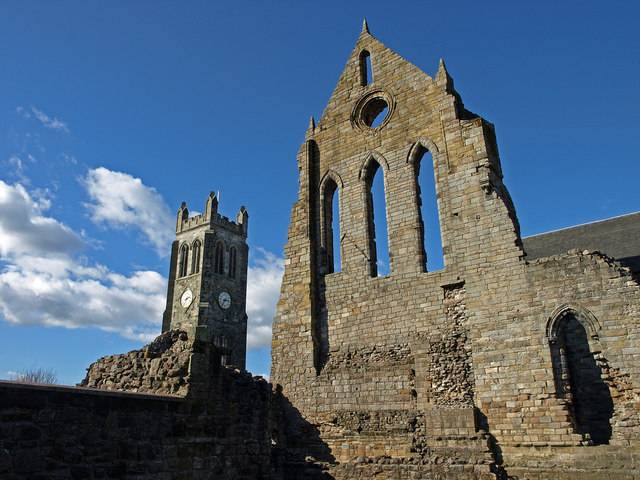 The Abbey was founded sometime between 1162 and 1188 with monks coming from Kelso in the Scottish Borders. Its ruins sit in the centre of the town.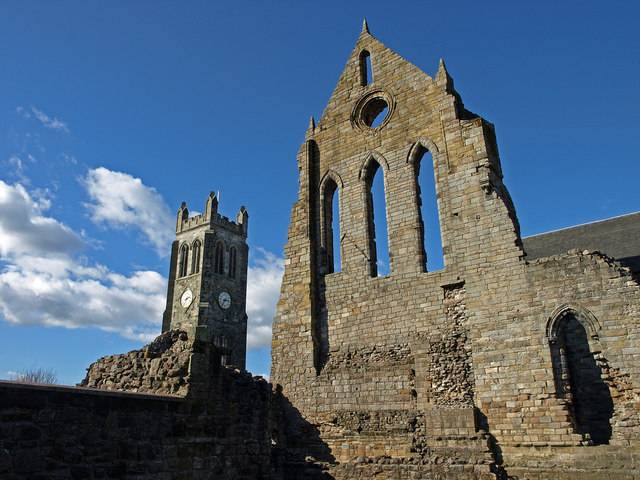 About Kilwinning Abbey
Kilwinning Abbey has a long, illustrious and often complicated history.

As an incredibly wealthy establishment, the Abbey and its contents proved dangerously attractive to the aristocracy and it is recorded that the Earls of Glencairn and Angus joined forces as early as 1512, entered the abbey precincts, and tried to physically force Abbot William Bunche to resign in favour of the preceptor of Glasgow, John Forman.

Merely a year later, the Earls of Glencairn and Angus had plundered the abbey and George Wishart's supporters did some damage in the 1540s. However still more determined action was in 1559, when the Earl of Glencairn led a raid on the abbey during which pictures, statues, books, vestments, and all other images were said to have been taken to the Abbey Green and burned. In 1562, Alexander, Earl of Glencairn is believed to have assaulted the abbey, supposedly at the instigation of John Knox and the Scottish Protestant Reformation; Knox's 'battle cry' being 'Pull down the nests and the rooks will fly away'.

It is said that ornamental tombs were broken up and some graves dug up; stained glass windows were broken up, especially those bearing the images of the Virgin Mary or saints.[29] In Kilwinning as elsewhere, the local aristocracy no doubt exploited the situation to grab as much of the church's property and land as possible, something that had in fact been happening before the Reformation, as indicated by the plundering of 1513. However, the Black Book of the Abbey, gold candlesticks and crosses, silver cups and bells were never found and legend has it that they were secreted away in a vault beneath the abbey buildings where they lie to this day in a bid to shield them from the looters. A local tradition also asserts that were secreted away on one of the crannogs on the nearby Ashgrove or Stevenston Loch which conveniently lay just off the old Kings Road from the abbey to Portencross.

Another aspect of the Abbey's dark history includes the Ardeer Legend, which tells of the kidnapping and starving to death of the Earl of Eglinton's wife as revenge for his blasphemy. It is still rumoured to this day that the screams of a woman can be heard crashing over the waves at Ardeer.
More like Kilwinning Abbey