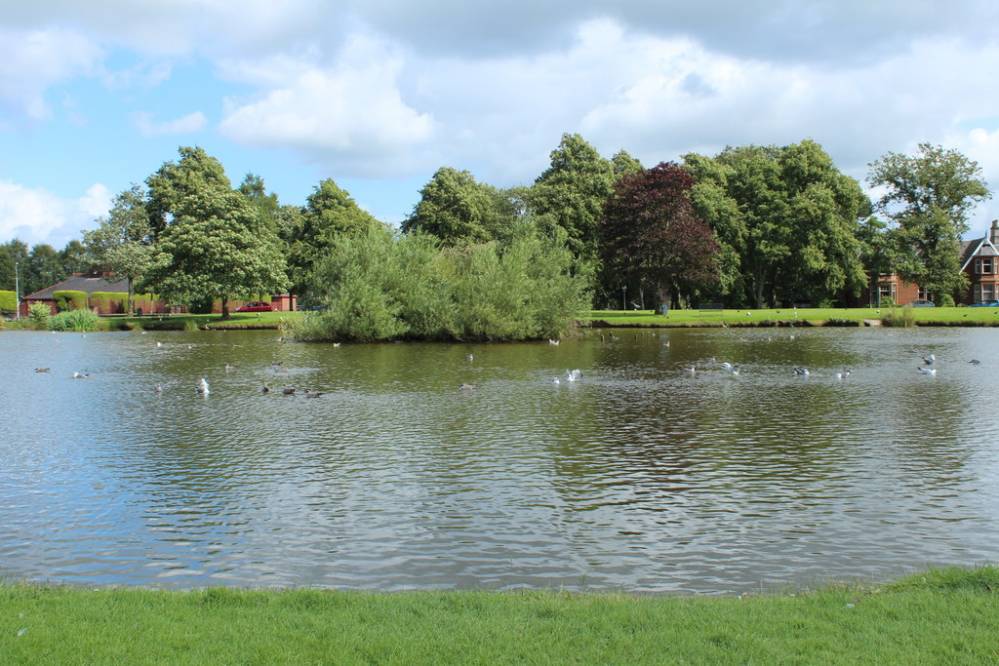 Kay Park is a 30 acres park in Kilmarnock, East Ayrshire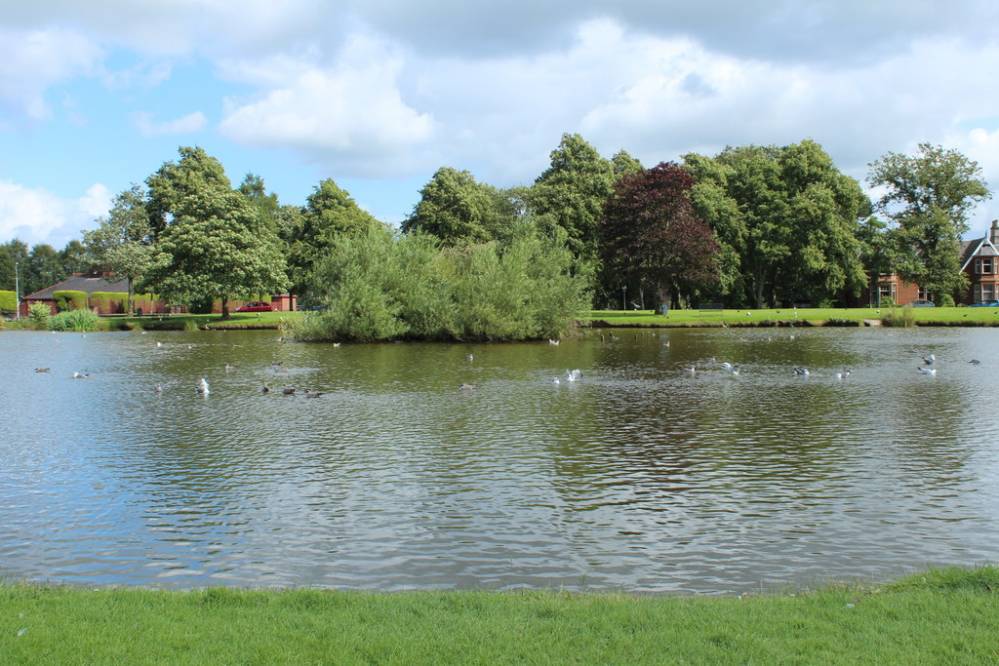 About Kay Park
The money for its purchase was bequeathed to the town of Kilmarnock by former native insurance broker Alexander Kay who died in Glasgow in 1866, after whom it is named.

The park opened on 9th August 1879. A product of the Victorian appetite for recreational green spaces amidst growing industrialisation, it was formerly the home of a miniature golf course, a few drinking fountains, pubs, boating in the pond and a band stand on the site. Nowadays, Kay Park is a popular area for walkers and families.

Arguably Kay Park's biggest attraction is the Burns Monument, a foundational feature of the Park. Although badly damaged by fire in 2004, the Burns Monument was later redeveloped to provide a marriage suite, registration service and local history research service.


At the top entrance to the park near the new Burns Monument Centre, there is a Corinthian column, erected in memory of a group of Parliamentary reformers who protested here in 1816. The monument was unveiled by Lord Rosebery in 1885.

The Burns Monument Centre provides registration services and here you can carry out local and family history research in its family history centre and local history library.