HMS Shearwater Monument
History & Heritage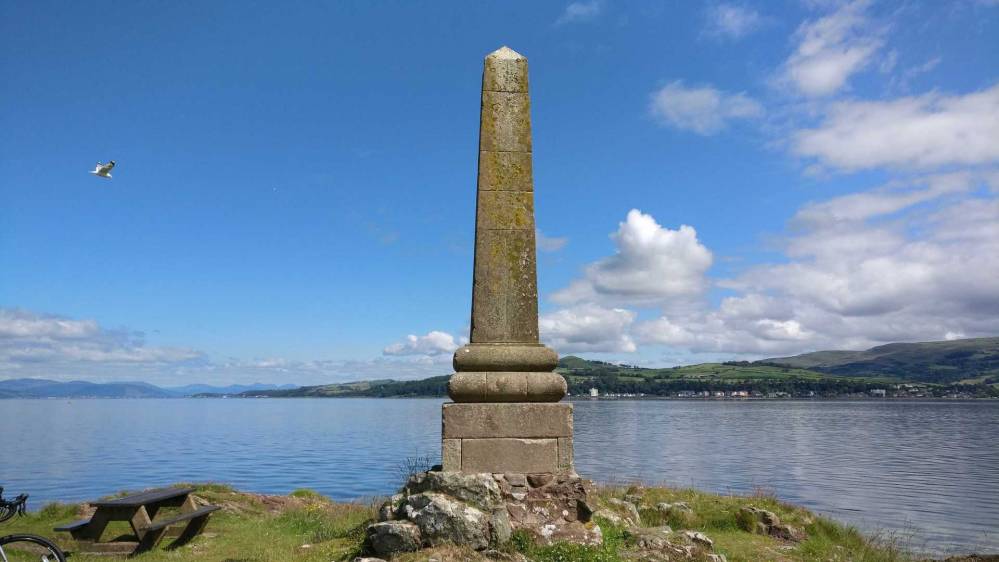 Erected by the Officers of HMS Shearwater in memory of two midshipmen who were drowned nearby.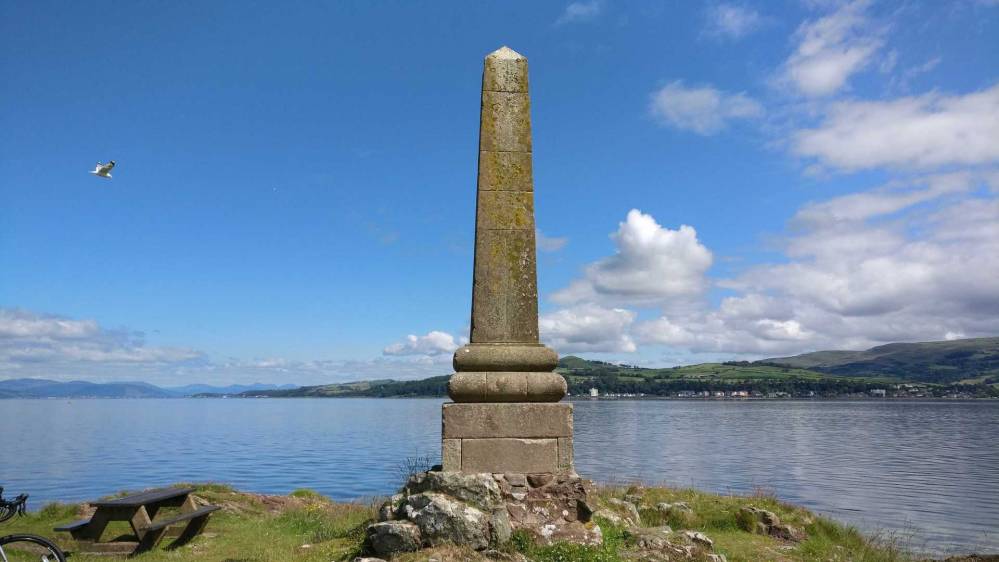 About HMS Shearwater Monument
The monument was erected by Captain Robinson and Officers of HMS Shearwater.

H M S Shearwater was a wooden paddle steamer Royal Navy surveying ship with a displacement of 328 tons. She was constructed in Harwich in 1827 and launched as a Post Office Steam Packet called Dolphin. In 1837 she was acquired by the Royal Navy and commissioned in 1840 at Liverpool as Shearwater. After surveying the coasts of Wales and Scotland she was sold off in 1857.

In 1844 two young midshipman from the Shearwater, Charles Cayley and William Jewell, borrowed a small sailing boat to amuse themselves. They were out near the north end of Cumbrae when a strong north-east wind caught them and drove their boat bow-first under the waves taking the boys with it.

This was observed by the crew of another Government steamer in the bay called Vulcan which, having its steam up, went to the rescue. Unfortunately all they could recover were the boys' caps. There was a thorough search for their bodies but they could not be found.
More like HMS Shearwater Monument