Greenock
Towns & Villages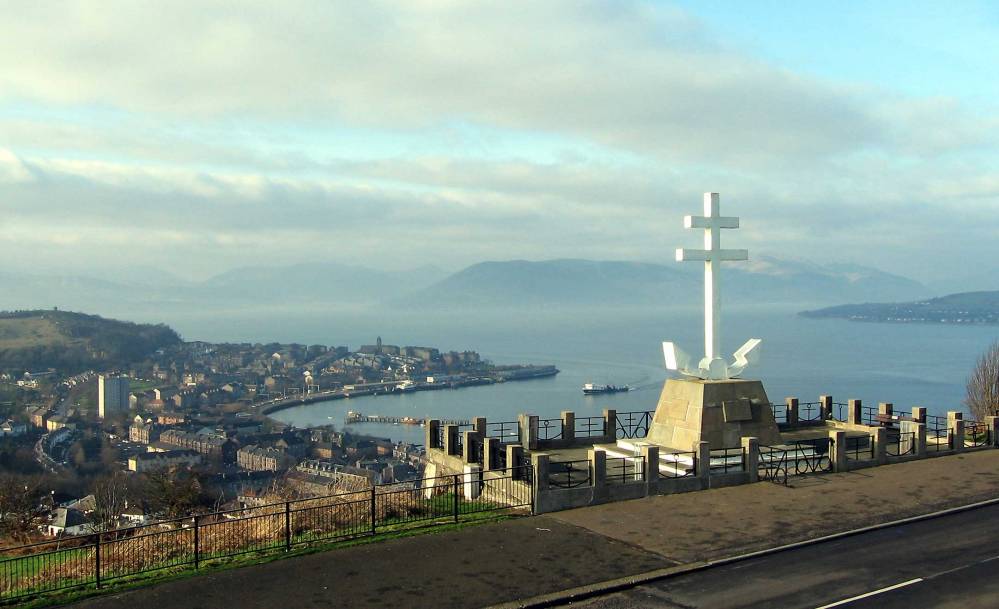 Greenock is a town in in the Inverclyde area in Scotland and a former burgh within the historic county of Renfrewshire.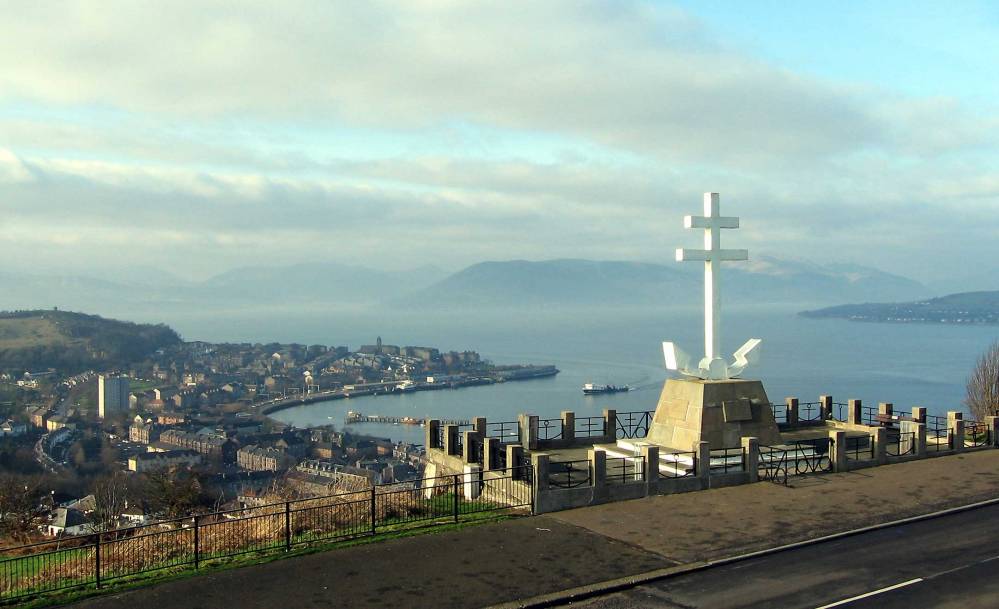 About Greenock
The etymology of the town's name is often attributed to the legend of a green oak tree at the edge of the Clyde being used by local fishermen to tie up their boats. Whilst no reliable source has been found for this folkloric origin story, its image in Greenock history has prevailed. The Green Oak has frequently been used as an emblem or logo, carved on public buildings, used on banners and badges, and was once emblazoned on the local Co-operative Society emblem. In 1992, The Oak Mall opened as the town's new shopping centre and even used a green tree as its logo. Significantly, no green oak appears on the former burgh coat of arms which more obviously references features the town's traditional ties to the fishing, shipbuilding and sailing communities.

The building of the first pier and harbour in Greenock in the 17th century helped bolster the shipbuilding industry in the town, which was already a well-established and important employer by this time. The first well-known shipbuilders, Scotts Shipbuilding and Engineering Company, was established in 1711. It was the oldest shipbuilding business in the world, gaining numerous contracts with the Royal Navy from 1806 onwards. From 1800 to 1980 many thousands of people worked to design, build and repair ships in Greenock before the reduction in shipbuilding in the 1970s and 1980s devastated the industry.

The 18th-century engineer and inventor James Watt is the most renowned Greenockian, memorialised in several placenames in the town, the town library and by the original Watt Memorial School (later College) building on the site of his birthplace in William Street.