Carleton Castle
History & Heritage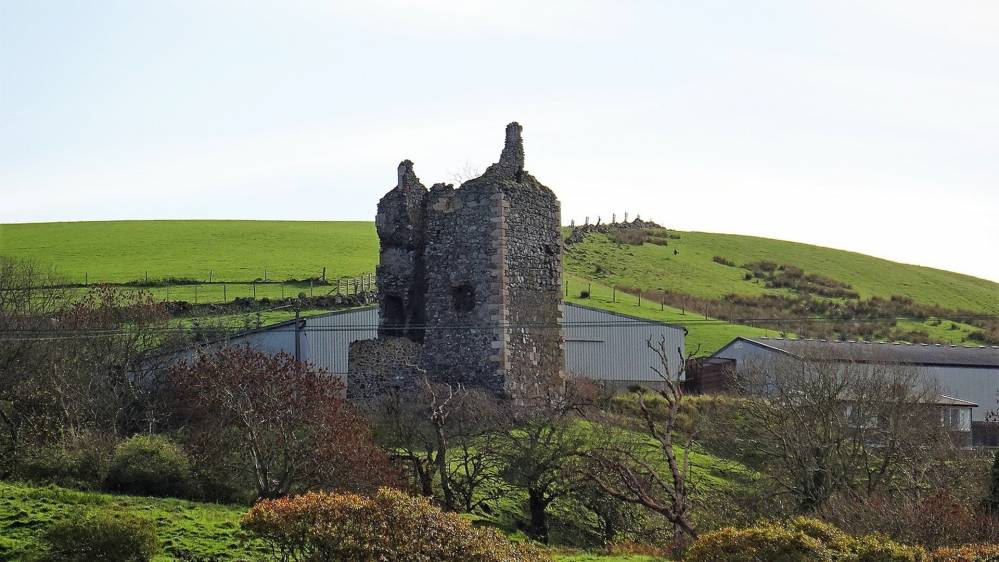 Carleton Castle is a 15th-century five-storey tower, and a Category B-Listed building.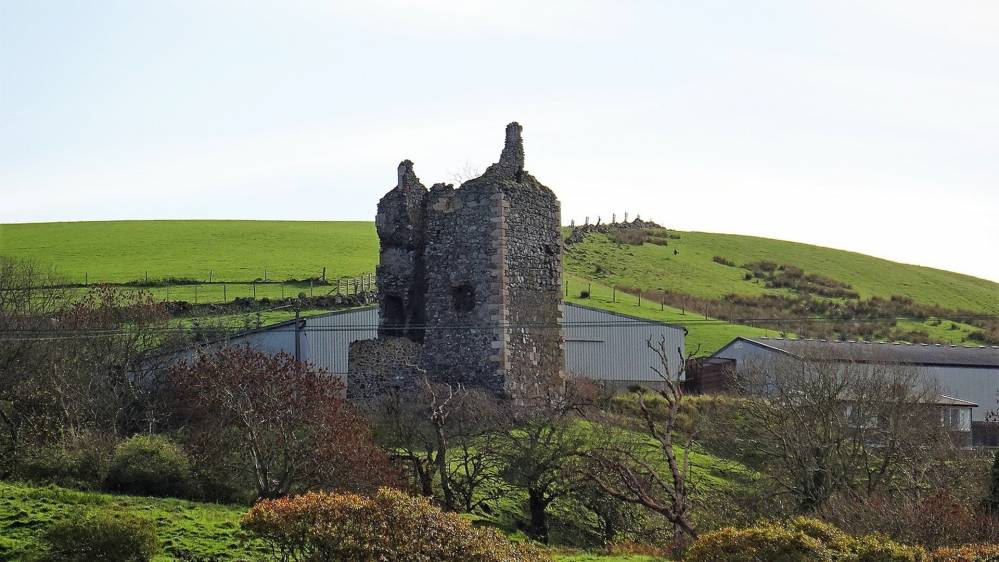 About Carleton Castle
The long abandoned tower ruins still stand, without the parapet; a collapsed section of wall has been partly rebuilt. The Castle was held by the Cathcarts of Killochan since the 13th century, guarding a mountain pass as well as the old road Portpatrick road that then ran along the high ground.

A legend attached to the castle tells that one Sir John Cathcart was in the habit of enriching his estate through marrying wealthy heiresses. As each wife came into her inheritance, Cathcart would accompany her on a walk along the nearby Games Loup cliff path before she mysteriously plunged to her death. Mary Kennedy of Culzean was the ninth heiress bride (the ballad of Mary or May Culzean is the source of this tale). On the evening that she was to meet her death walking the Games Loup path, her husband demanded that she disrobe before he killed her, so that her precious jewels and clothes would not be lost along with her body. Allegedly, Mary tricked her husband into turning away while she undressed, and as he turned she cast him off the cliff to his death. The tale holds that the ghostly screams of Sir John can be heard alongside those of his eight murdered wives, echoing from Carleton Castle's grounds and ruins.

While a John Cathcart of Carleton did exist, he lived at Killochan Castle with his wife Helen Wallace and their two sons. It remains unknown how the legend became attached to his name.
More like Carleton Castle