Brig O' Doon
Low Level Walks
History & Heritage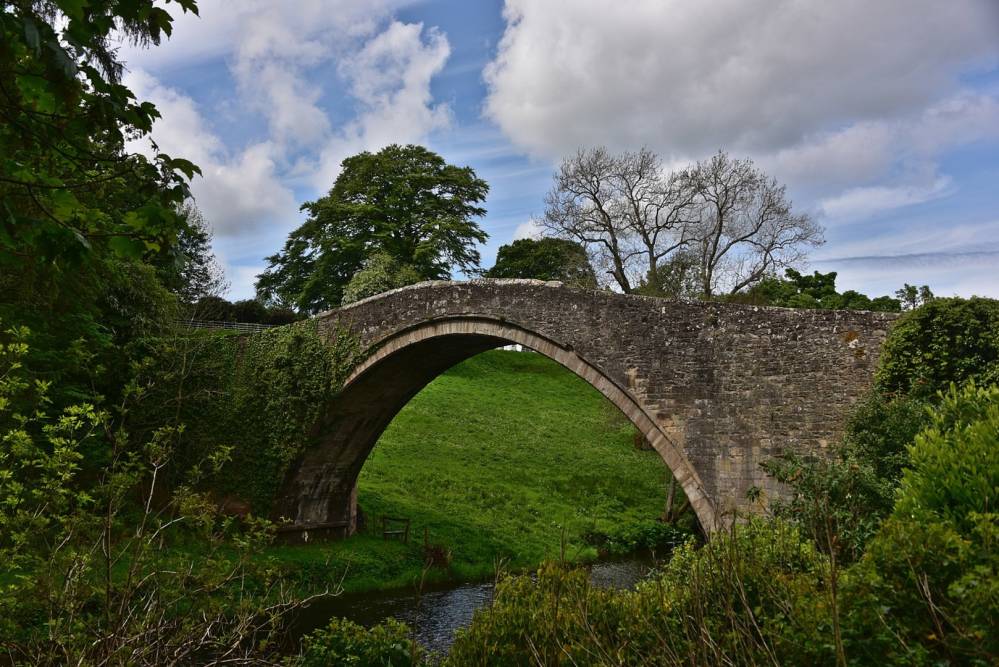 The Brig o' Doon, sometimes called the Auld Brig or Old Bridge of Doon, is a late medieval bridge in Ayrshire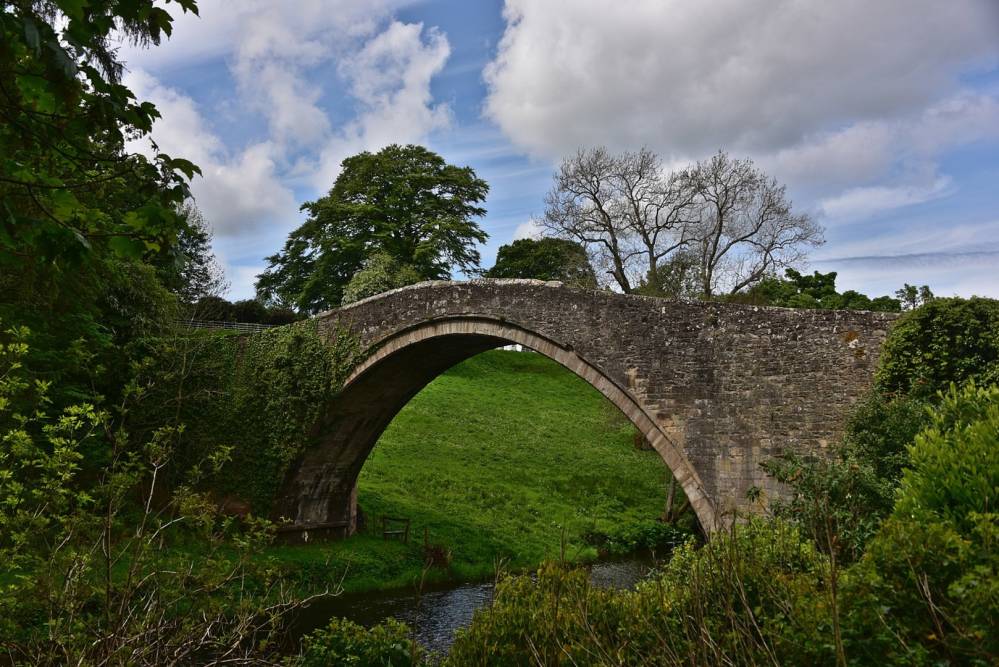 About Brig O' Doon
The word brig is Scots for 'bridge', hence the Brig o' Doon is the 'Bridge over the River Doon' . The bridge is thought to have been built in the early 15th century. According to John R. Hume, the bridge was built by James Kennedy, who died in 1465, but the first recorded mention was in 1512.

The bridge features on the series of £5 notes issued by the Bank of Scotland, alongside the Dumfries statue to Robert Burns. The line of the cobbles in the roadway is cranked, due to the belief that this pattern would stop witches from crossing.

Brig o' Doon used as the setting for the final verse of the Robert Burns's poem Tam o' Shanter. In this scene Tam is on horseback and is being chased by Nannie the witch. He is just able to escape her by crossing the bridge (over a running stream), narrowly avoiding her attack as she is only able to grab the horse's tail which comes away in her hands.

The Broadway musical Brigadoon also takes its name from this site, though the musical's location is fictional.