8 great Food and Drink experiences throughout Ayrshire & Arran
By travel writer and broadcaster Robin McKelvie
Scotland is famous for its rich culinary larder and nowhere is it richer than in Ayrshire & Arran. This is an oasis blessed with lush, emerald pastures, home of the Queen of Scottish dairy – the brown and white Ayrshire cows – with their sumptuously creamy milk. Their milk creates the famous Dunlop cheese and glorious ice cream too.
You can visit a farm for a real farm to fork experience, as well as taste Ayrshire & Arran on the plate in the cafes, restaurants and pubs. Then, there is fine beef and lamb, plus Ayrshire bacon cured from premium-grade Scottish pigs. The coast dishes up a rich bounty, its boats hauling everything from fish, through to langoustines and lobster.
You won't go thirsty in Ayrshire & Arran either with breweries, whisky distilleries and a new wave of gin distilleries backing up the old favourite of Hendriks. If you crave world-class food and drink to help you find your balance then Ayrshire & Arran is a must visit.
1. Savour the Seafood
There really is no overstating how excellent Ayrshire & Arran seafood is: real food for the soul. In Largs tuck into a hot seafood platter at The Catch at Fins Restaurant, or get creative at The Fish Works with panko Lemon Sole and 'Five Quid Squid', or their langoustines landed right on Largs Pier. Across the water on Arran I love the always creative seafood dishes at Mara on the shore in Corrie, a sit down seafood supper at Brambles, or the ridiculously good crab and chilli arancini from the funky mobile Shack.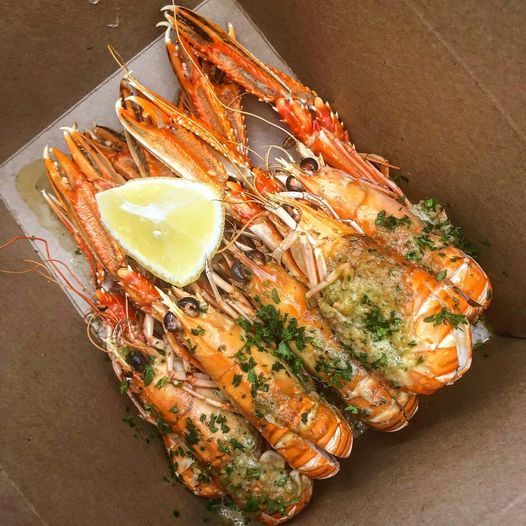 2.Vegetarian Variety
Ayrshire & Arran excel for vegetarians these days. And vegans. Kick off the day in Kilmarnock at The Coffee Press with ethically grown coffee made with organic milk from nearby Mossgiel Farm, along with toast topped with chilli, lime-spiked smashed avocado, tomatoes and peppers. Vegan Earth in Ayr is a vegan haven, with everything vegan, 'from the butter on your scone to the cream in your soup'. Also in Ayr, the Fox & Willow sports the cheekily named 'KFC': spicy Korean fried cauliflower. Stonewater House is a vegan B&B across on Arran with a vegan breakfast in a region where the healthy food helps you find your balance.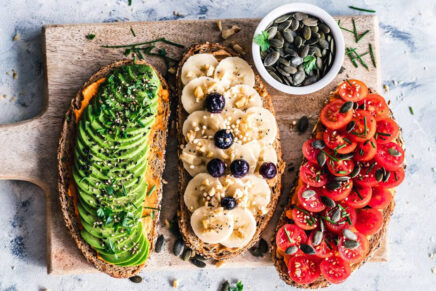 3. Feast from Farm to Fork
I savour taking my daughters to Ayrshire & Arran as they can learn how fresh produce comes from farm to fork. Take Tarelgin Farm Shop, which reclines in 280 acres and uses traditional methods, like hand-filleting and smoking their fish; traditional Lorne sausage, black pudding and haggis are made here too. One of Scotland's oldest farm shops, Dalduff Farm Shop, has been a bolthole of family-run quality since 1978 – how about Beef Wellington or spicy Merguez sausages? The list goes on – we have Thomsons Square Sausage and Wee Farm Shop, Dunlop Dairy, the award-winning farmhouse artisan cheesemaker and Dowhill Farm Shop, who sell their own vegetables. I recommend eating here too – enjoy the views of Ailsa Craig with an Ayrshire ham sandwich.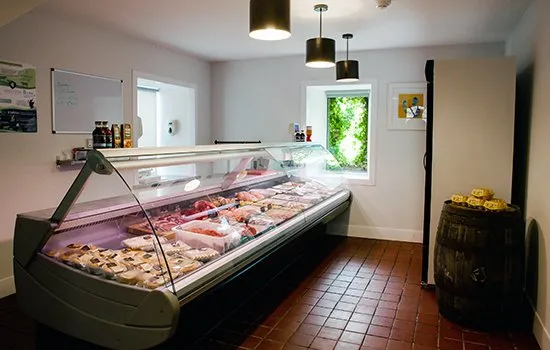 4. Indulge in Ice Cream
For me relaxing on a sunny day with lovely ice cream made freshly from local milk is one of joys of Ayrshire & Arran. And where better to enjoy the gorgeous 'Clyde Coast Extravaganza' sundae than at the legendary art deco Nardini Cafe in Largs? Geraldo's is another Largs gem – Toni and Caroline Dawson are passionate about the creamy stuff too. Woody's in Mauchline is another McKelvie family favourite with 16 delectable flavours – dad opts for the salted caramel popcorn. The family theme continues at Mancini's in Prestwick, whose Italian heritage and gelato making stretches back to 1913. Over in Arran no beach stroll is complete without an ice cream from family-run Arran Dairies, made using 100% Arran milk – bliss!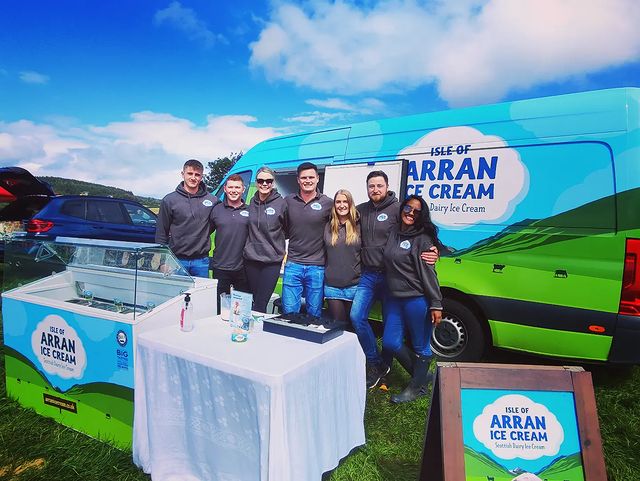 5. Tempting Tipples
If you appreciate a good beer then you've come to the right region. Local lad Robert Burns would have approved of Ayr Brewing Company's hand-crafted ales. Raise a toast to our national bard with Rabbie's Porter. I'm a big fan of the Arran ales too. The Arran Brewery produces some incredible ales, and I often drink the signature Arran Blonde at home – it's so tasty and refreshing. Newcomer Seagate Brewery has brought Belgian technique and flavour to Arran since opening in 2017. On the whisky front there are two whisky distilleries. The original Lochranza Distillery is a Highland gem, while Lowland Lagg Distillery is infusing peat into the smooth Arran drams. On the mainland you just don't get better whisky shops than A.D. Rattray Whisky Shop in Kirkoswald.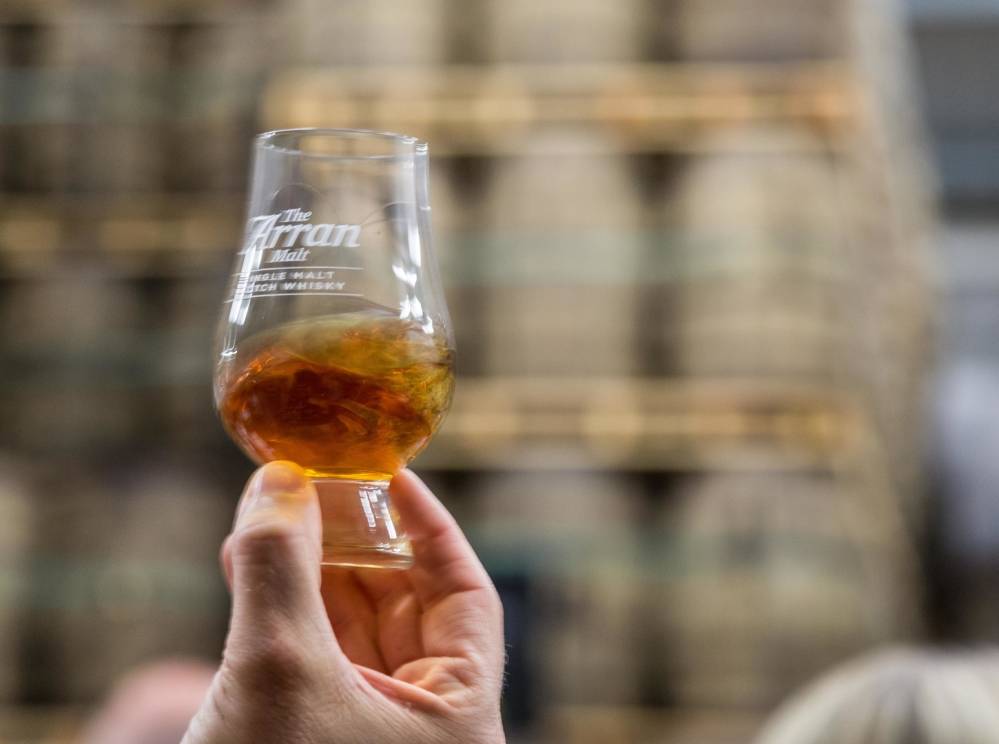 6. Savour the Gin Revolution
On the isles Arran Botanical Drinks offer small batch gins spiced with delicious hand-foraged local botanicals. It's quite an experience sipping a drink at their beachfront HQ – for me it's the best place in Arran for a wee tipple. They also have a cosy Scandi-Scot cabin with a wood-burning stove. Isle of Cumbrae Distillery is very welcoming too in Millport, with the all-female quintet starting from scratch after meeting over a shared love of great gin. I was delighted to find both they and their gin are lovely. I recommend a wee tour and tasting. Back on the mainland The Jar in Troon stocks over 300 types of whisky, but they also specialise in gin too, with regular gin events.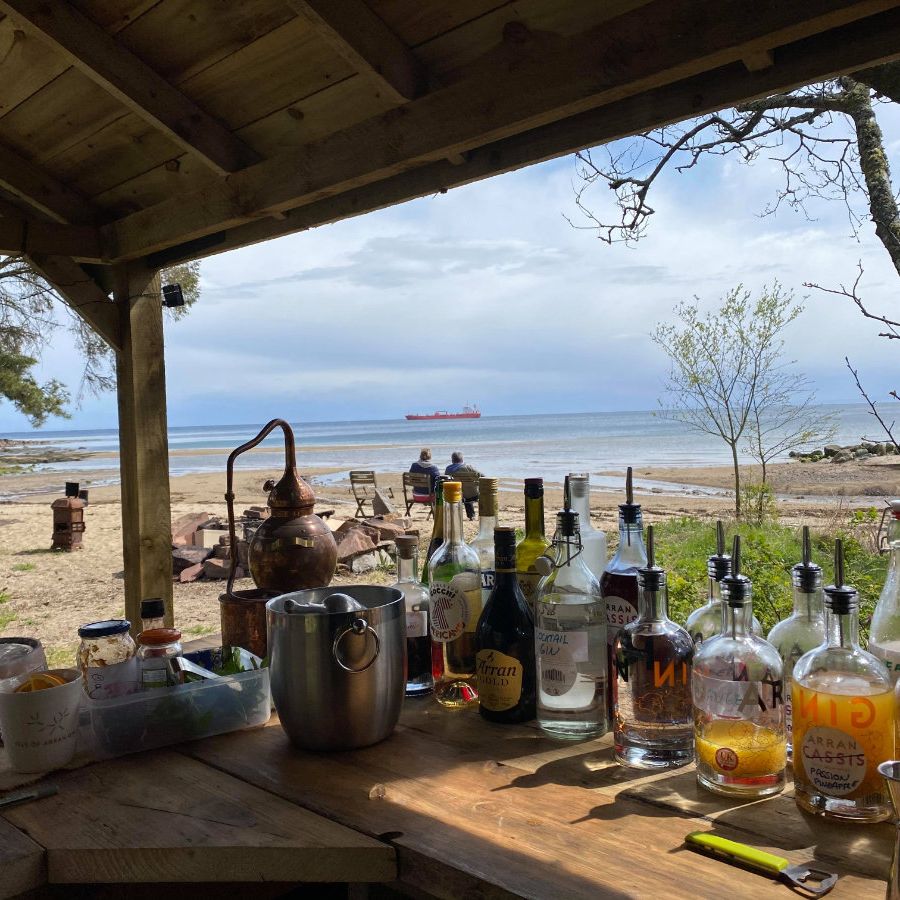 7. Cosy up in a Pub
There is nothing quite as soul-soothing as settling into a cosy pub for a life-affirming night of great food and drink. And fortunately Ayrshire & Arran has cosy pubs in abundance. Settle in at Ayrshire's oldest pub, the Tam O' Shanter Inn, which swims in Burns heritage – he used to drink here – and it's meant to be haunted too. Oor Rabbie was also a fan of the Dumfries Arms in Cumnock – I like going for a pint and enjoyed a candlelight meal here with my wife too. Souter's Inn in Kirkoswald was another of Burns' howffs and the years stretch back at this character timewarp. Over the water Arran Crofters give you a warm island welcome with lovely homecooked food. I'm also a massive fan of the Drift Inn. Their new terrace lets you sit out on more days of the year, enjoying the views to Holy Isle tucking into local lamb and seafood.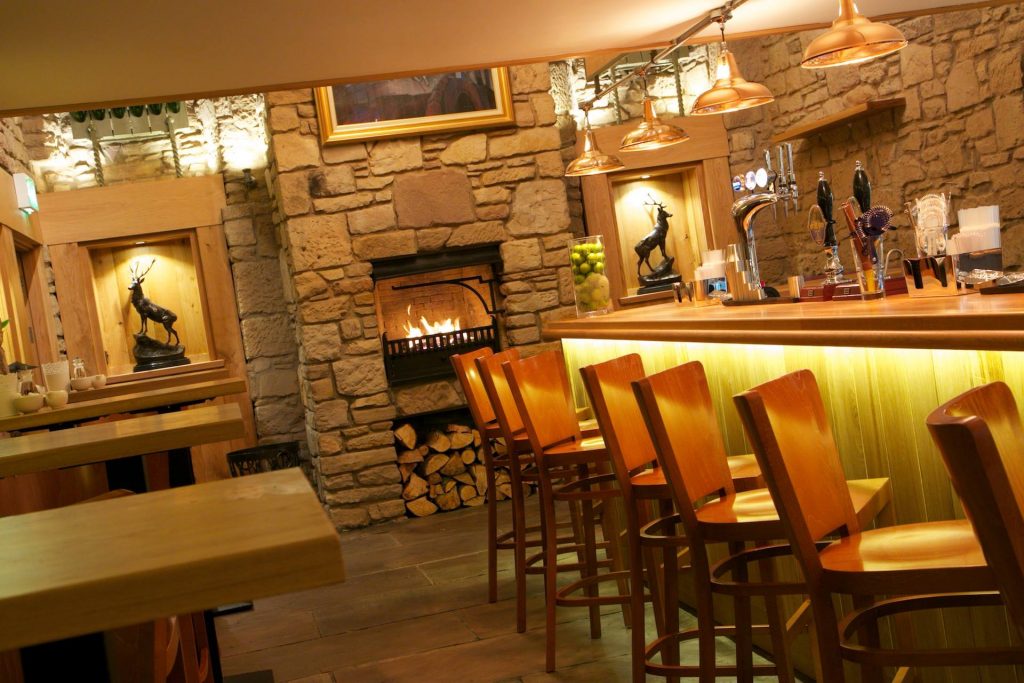 8. Try a Taste of Arran
I think it's really special that a number of independent artisan producers on the Isle of Arran years ago got together to help each other out and promote their fresh local produce. Taste of Arran has gone from strength to strength and underpins what I reckon is now Scotland's foodie isle. With such a swathe of sea, hill and farmland the raw ingredients are truly world-class. We're talking the likes of the award-winning cheese of Bellevue Creamery – their blue is my favourite cheese anywhere – through to Robins Herbs in Lamlash, a real organic pioneer.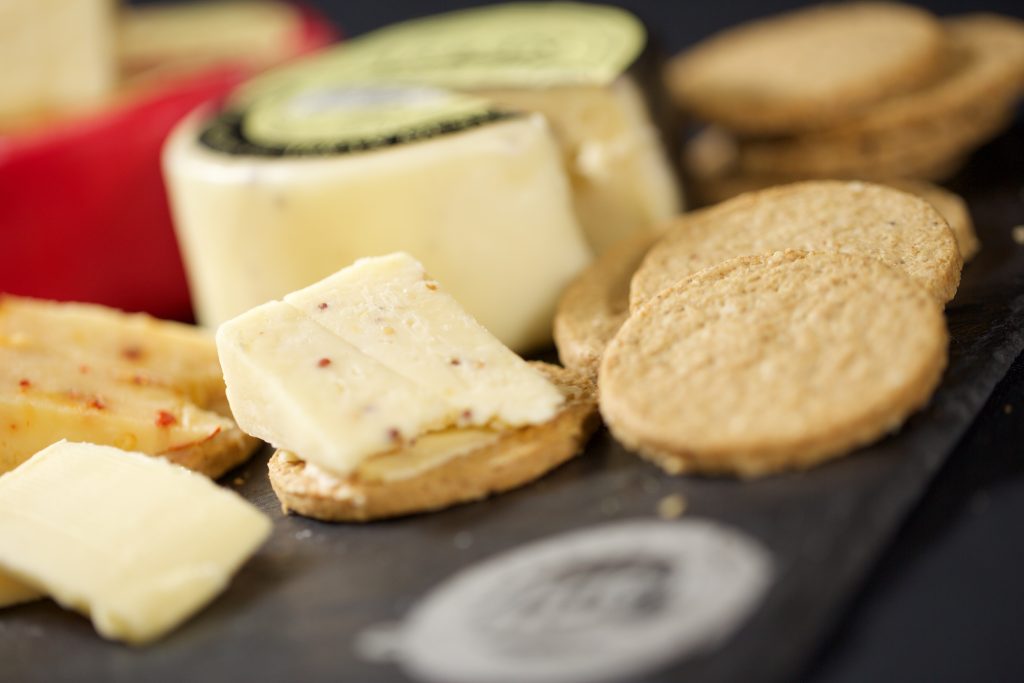 I do apologise if you've been reading this whilst hungry. If you weren't hungry before you certainly must be now! And you're probably thirsty too. Well relax, Ayrshire & Arran is here for you, a food and drink oasis alive with fresh produce that really helps you Find Your Balance.