Delve under the surface of Arran
Guest blog post by travel writer, Robin McKelvie
"Just ease into the water, breathe slowly and you'll experience Arran as you've never experienced it before. As few people have ever experienced it," beamed Bruce Wilson of the Scottish Wildlife Trust, as we became the first people ever to don snorkel masks and explore the Isle of Arran Snorkel Trail. What would we see? What would this underwater world look like?
I've visited Arran every year of my life since I was a baby – and I've snorkelled in over a dozen countries since – but it had never even dawned on me to try snorkelling in the British Isles, never mind the Firth of Clyde. That all changed when COAST (The Community of Arran Seabed Trust) and the Scottish Wildlife Trust invited us to be the first people to try out one of the half dozen brand new snorkel trails in Arran waters.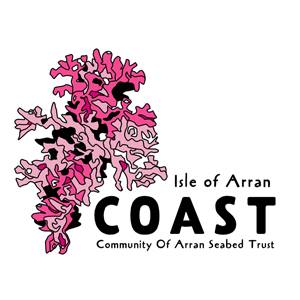 I've always been really impressed with the conservation work the Scottish Wildlife Trust do and also how keen they are not only to preserve the natural world, but also help us humans to explore it with minimal impact. The same ethos ripples through the dynamic COAST. You can visit the COAST Discovery Centre in the village of Lamlash – and I suggest you do – to learn about their involvement in both the pioneering No Take Zone in Lamlash Bay and the wider Arran Marine Protected Area. These massively successful initiatives are refreshing marine life and biodiversity around Arran's coast in a model, perhaps, for other Scottish islands to follow.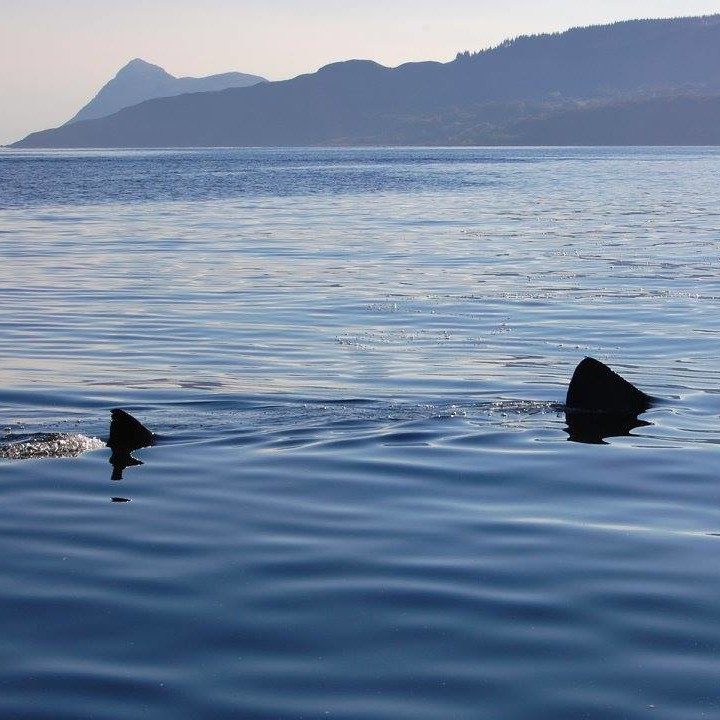 So here we were standing on the shore on a roasting hot Arran morning in our wet suits, with snorkel masks and flippers at the ready. I've snorkelled a lot before, as has my wife Jenny, but it was the first time for Tara the teenager and wee ten-year-old Emma. We had looked through the Snorkel Trail leaflet – you can read about it online too at www.scottishwildlifetrust.org.uk/snorkeltrail. Just download the leaflet for more info. It told us about the remarkable planet-saving seagrass habitat we were about to explore, marked out the suggested trail areas for us and also where to park, plus where the nearest toilet was.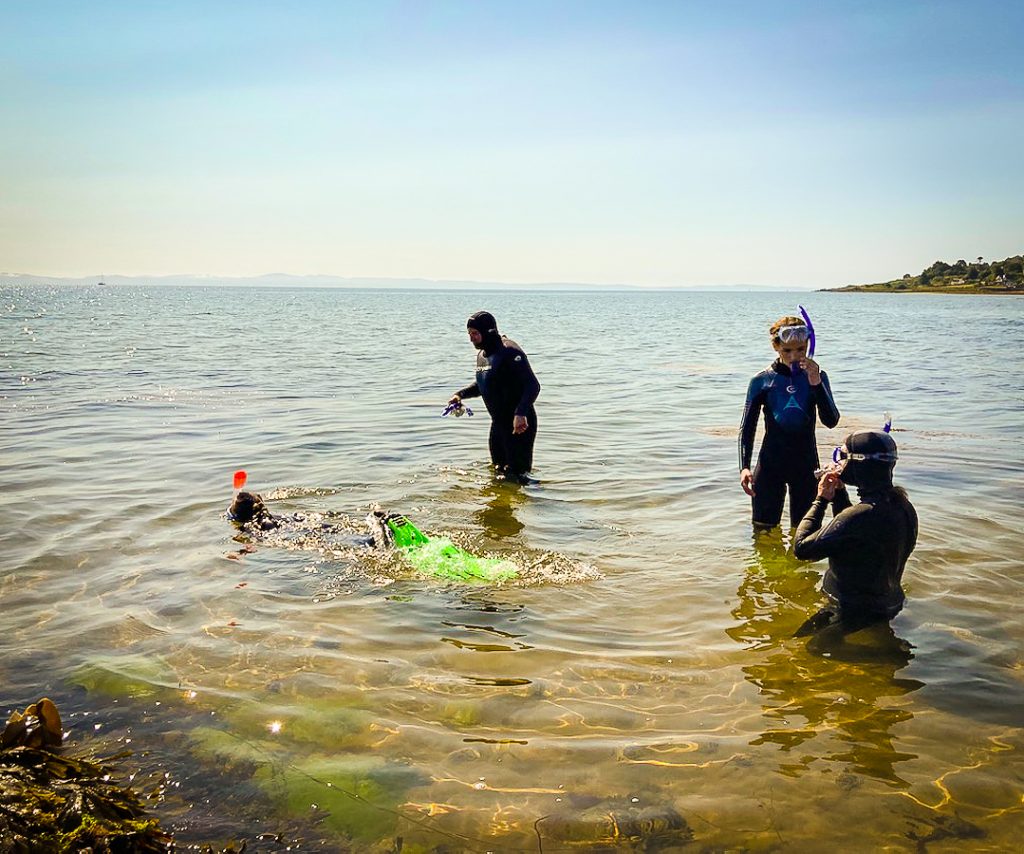 Bruce talked us through what to expect as he enthused us all: "These new trails really are for everyone, from first timer families, right through to more experienced snorkellers looking for a route into the remarkable undersea world that Arran offers. I really like this spirit of inclusivity – there is no need to be put off, most people will be able to enjoy these new trails and they are all in gorgeous parts of Arran. So anyone not getting in the water can enjoy the experience too and maybe spot some marine wildlife of their own.
And then we were face down and off. Snorkelling. In Scotland. The wet suits quickly did their job trapping warm water between the neoprene and our skin, making sure we didn't get too chilly here in an estuary that is washed by the nutrient-rich waters of the North Atlantic. The girls quickly got the hang of things and went from holding my hand as we glided along to easing off on their own, with daddy, of course, keeping a watchful eye.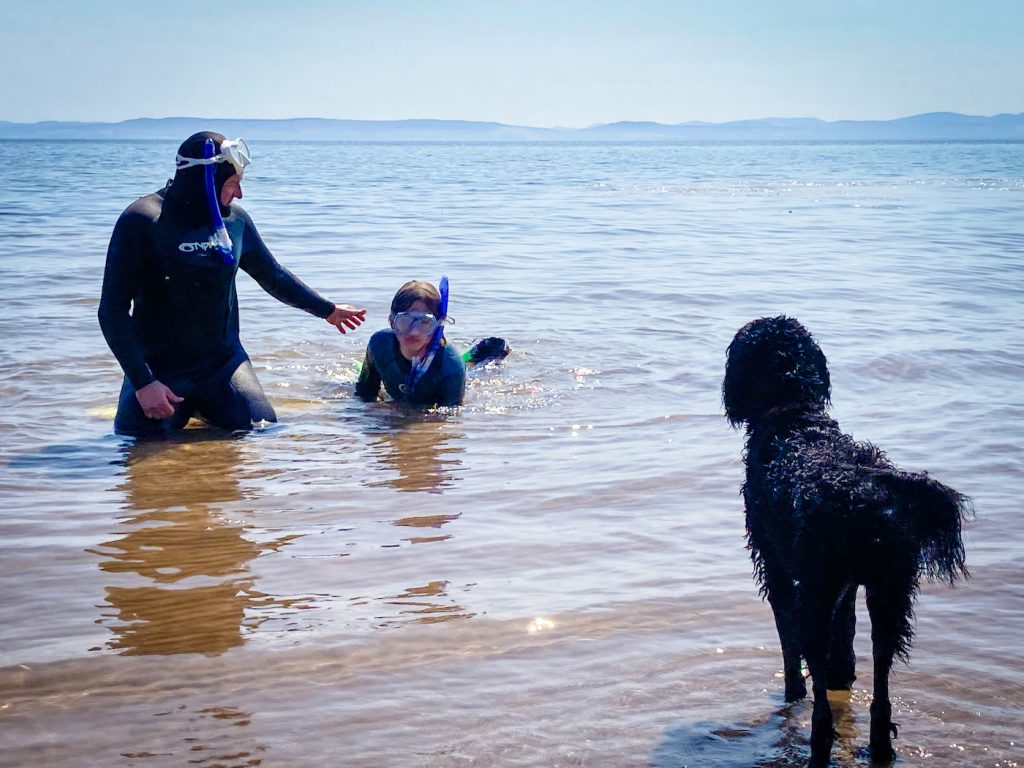 The reward for our efforts was immediate. We instantly saw the billowing sea grass that helps make Whiting Bay such a glorious snorkelling oasis. We snaked through this alien world like astronauts steeping out on to the moon. I felt like I was out in Asia not North Ayrshire and Arran. We chanced upon wee fish flickering by in shoals, then larger skate, which we got a good sight of before they darted off into the darker depths.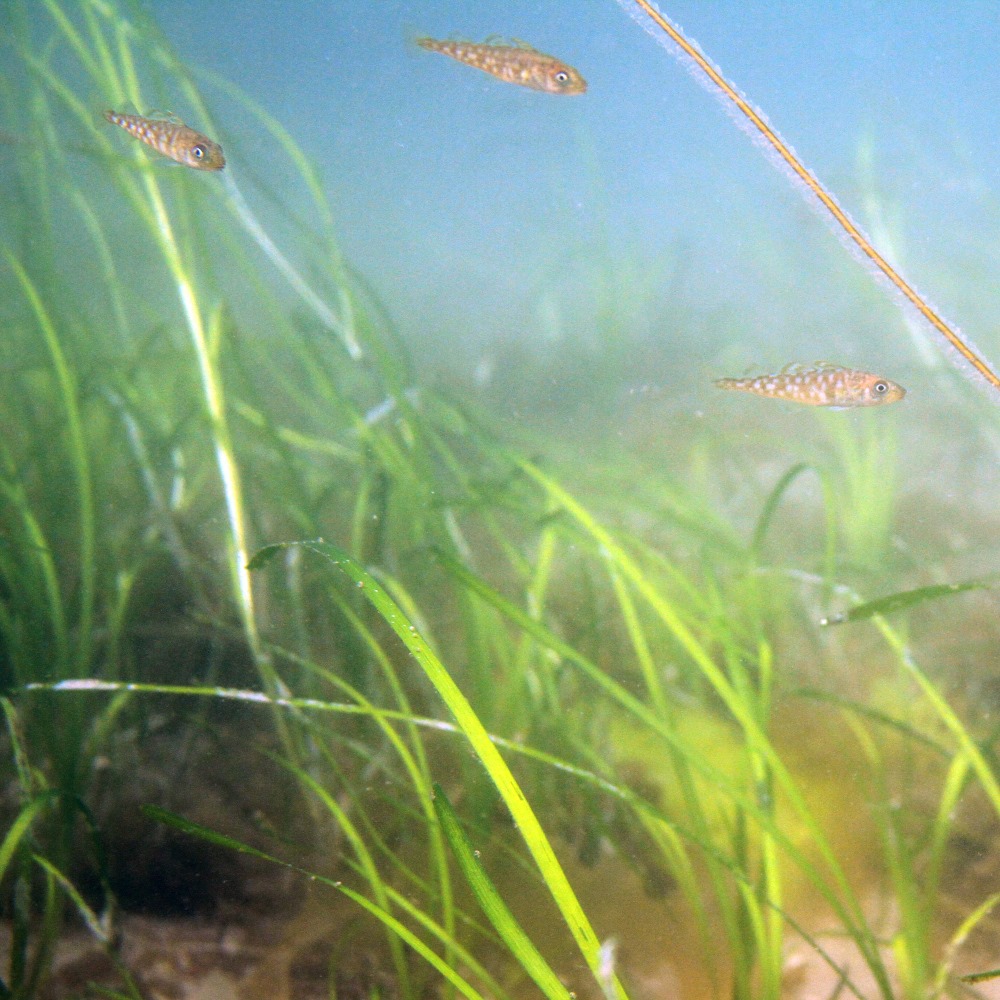 We were only in the water for an hour, but also spotted a hermit crab out in search of a new home and a large velvet crab – the first time I'd seen these underwater and not in restaurants. Marine wildlife was everywhere we looked. What just seemed like sand beneath us would burst into life with a sand fish. Then a sea urchin, a graceful charmer that delighted the girls.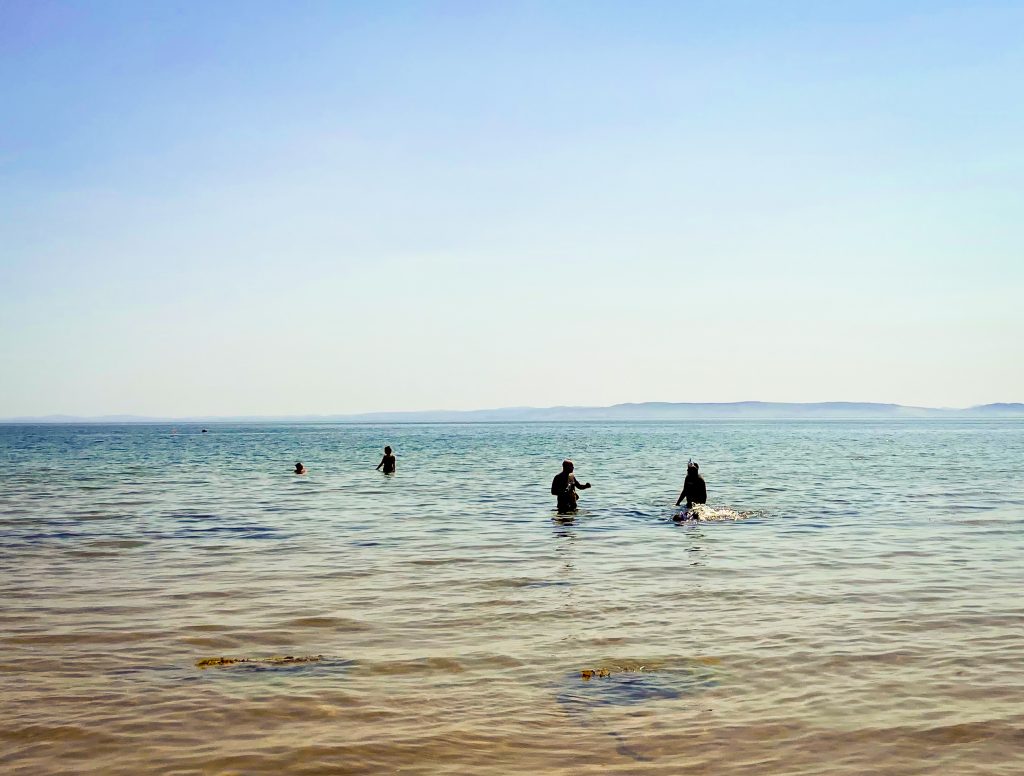 This was our first taste of the Arran Snorkel Trail. Indeed we were the first people to officially try it out. COAST and the Scottish Wildlife Trust of course have already tested it out and worked out the trail themselves. What did we make of it? Should you give it a go?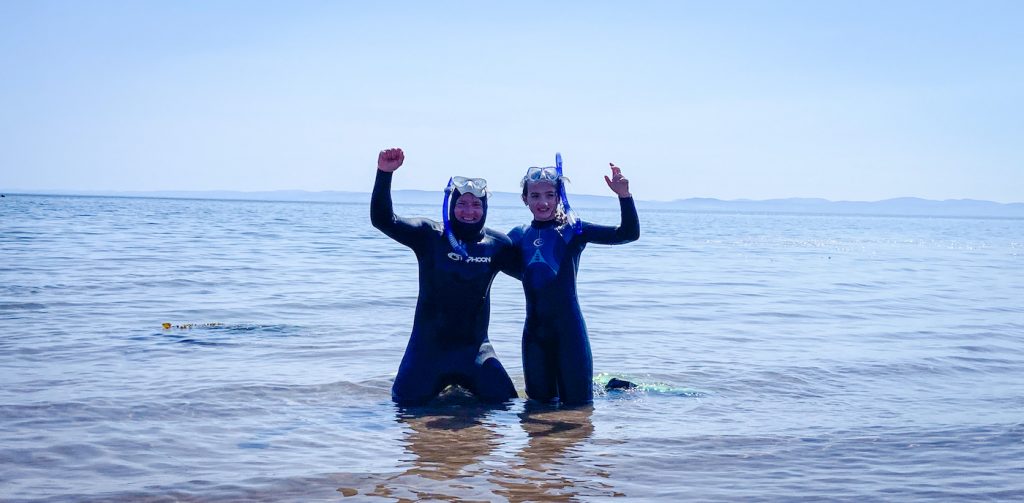 Well let's just say as I write this the girls are excitedly cleaning their wee snorkel masks as we're planning on trying out another couple of the spots today. This time we're heading out in search of starfish, cod and octopus. This being glorious Arran, of course, we could well come across seals, porpoises, dolphins, otters, basking sharks and even whales too. Arran really is Scotland's marine wildlife island and Scotland's only island snorkel trail really brings this beguiling, spirit-soaring marine wonderland to life.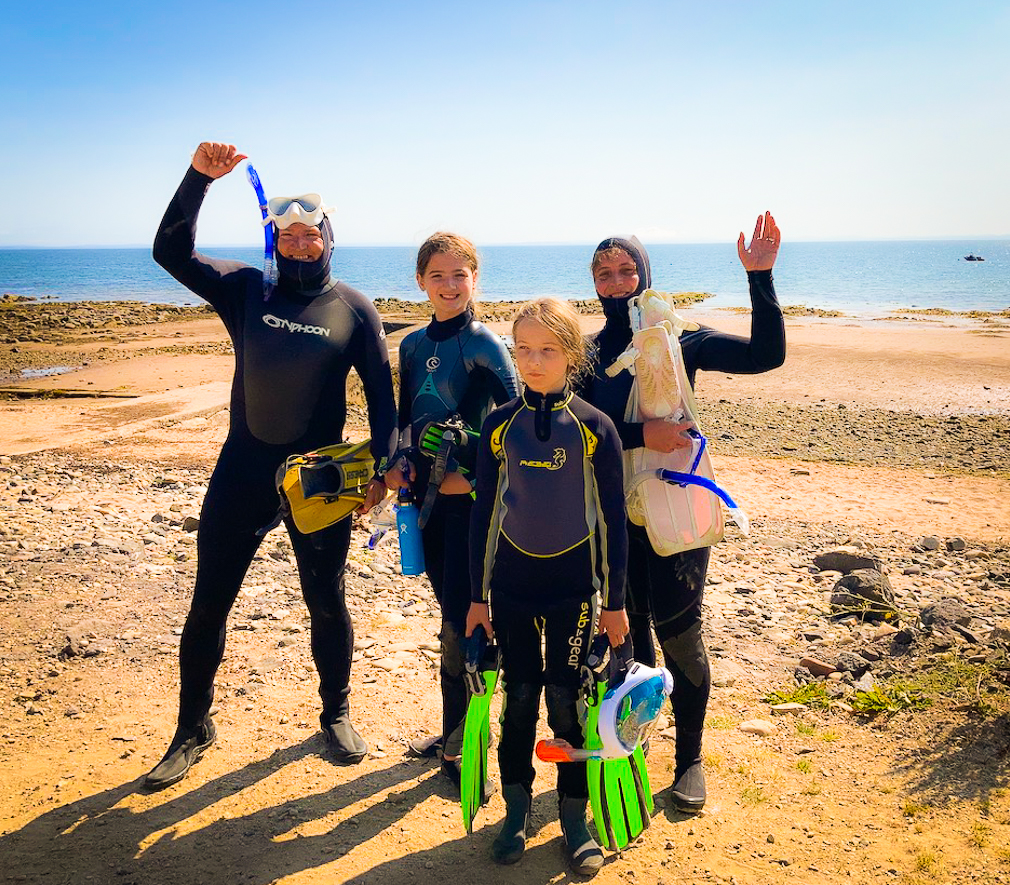 ---