8 great outdoor and adventure experiences in Ayrshire & Arran
By travel writer and broadcaster Robin McKelvie
Balance in life has never been more important – if you want to find yours you've come to the right region. That is if you're passionate about the great outdoors and adventure! Ayrshire & Arran is an epic natural oasis I return to as often as I can. Here you can reconnect with friends, family and – crucially – yourself along the sweeping coastline, in the peaceful wooded glens and atop its soaring mountains.
Whether you've only got a day away from the stresses of modern life, or you can treat yourself to longer, Ayrshire & Arran refreshes and replenishes. You can just head out on two feet, or two wheels, on your own, or explore with a whole host of welcoming local businesses who'll help you find your balance in a corner of Scotland that thoroughly embraces the outdoors and adventure. Come on, let's go!
1. Get yer boots on – Ayrshire & Arran truly is hiking heaven
If you enjoy following official routes there's a few gems to choose from here. The River Ayr Way is a joy, snaking along 44 miles of the river. On Scotland's first source to sea long distance path you'll have herons, otters, William Wallace and Robert Burns for company. The Ayrshire Coastal Path is a bijou six-mile charmer, where your walking companions are Ailsa Craig, old harbours, caves and castles.
The Arran Coastal Way is one of my favourite walks in Scotland: a real rugged test, sweeping around this wild and wildly beautiful island on a 65-mile epic adventure. Your spirit soars as you follow Bruce and the Vikings around beaches, cliffs, caves and forest.
On Great Cumbrae I love easing around the quiet circular road that fringes its coast, then popping up to the Glaid Stone for the views. For hillwalking I lose myself in the Arran Hills. Goatfell at 874m is enough of a test for most, but the more experienced can explore the crags and ridges.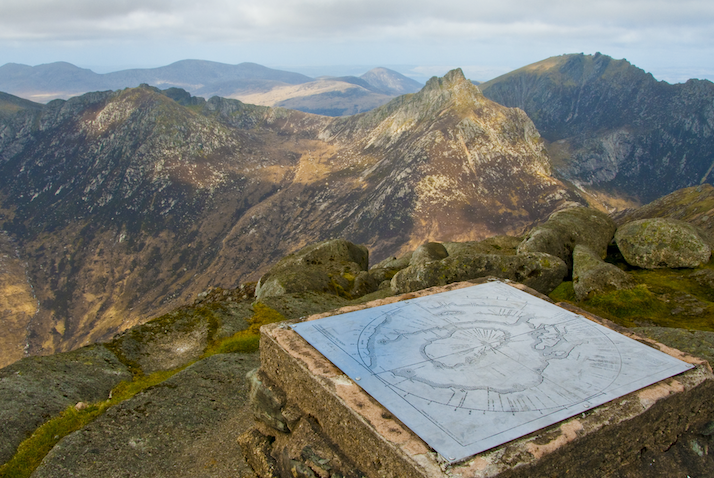 2. Terrific Turnberry
Yes, ok, we all know Turnberry is famous for golf, but did you know this Ayrshire getaway is ideal for adventures in the outdoors too? Turnberry Adventures help you get your adrenaline pumping across their 800 acres of Ayrshire countryside. It's all here, from wet and wild paddle boarding and kayaking, through to sedate clay pigeon shooting. Your pulse rises again on their brand new electric bikes and quad bikes. There is nothing quite like being on horseback in Ayrshire too, exploring the countryside and trotting across the sweeping sands with the wind in your hair. I've got two wee daughters and they loved exploring on horseback, then ate everything put in front of them at dinner.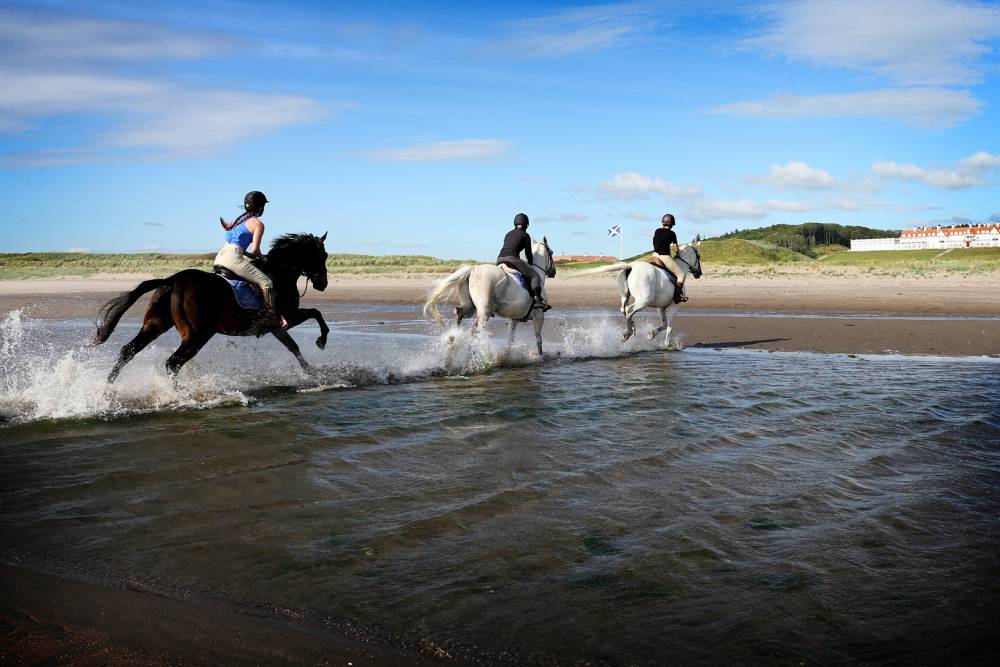 3. Take to the trees
The TreeTop Trials Highwire at Craufurdland Outdoor Activities is the most exciting new forest highwires course in Scotland. We're talking ziplines, moving vines and a rope bridge. You get the chance to channel your inner Indiana Jones. My daughter asked 'who?' and that's the joy here – you can come at this adventure from any angle. My eldest said she felt like a hero from Marvel up here on the highwires. For an extra thrill they've just started night adventures. A gentler experience we really rate over on Arran – in the grounds of Brodick Castle – is the Isle Be Wild forest adventure playground.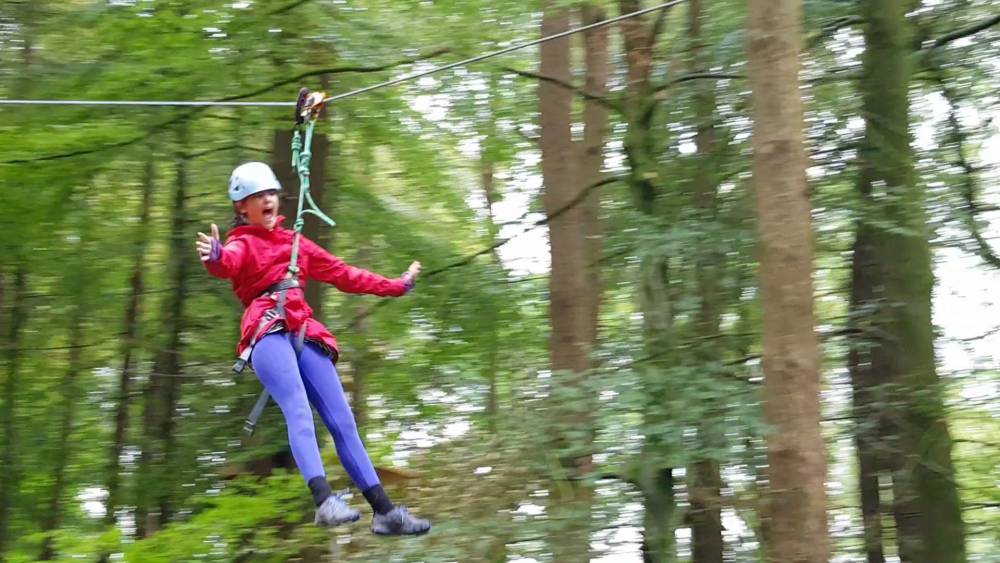 4. Snorkelling
In Scotland. Yes, seriously! – I know, I had my doubts too. But they were quickly dispelled last summer as my family were the first people ever to try out the new Isle of Arran Snorkel Trail. It's the brilliant brainchild of local marine conservation group COAST and the Scottish Wildlife Trust. As soon as my mask hit the water I was a convert. Whiting Bay was gone and in its place was a BBC wildlife documentary I was actually swimming through, alive with scuttling crabs and zooming fish, alongside swaying seaweed and kelp. The girls loved it so much we tackled some of the other half dozen snorkel trails. So, if you've got a snorkel mask and fins bring them along to Ayrshire & Arran, where the clear waters are ideal for a life-affirming snorkelling adventure in the outdoors.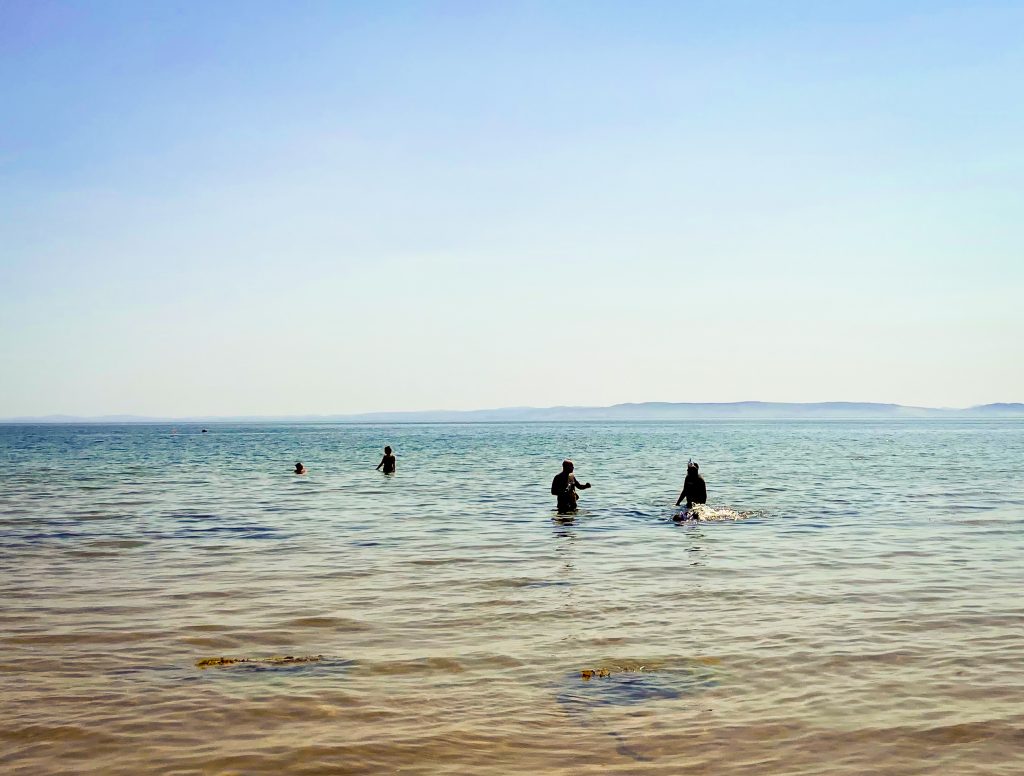 5. Go wild in Girvan
I think of Girvan as a jumping off point for boat trips to glorious Ailsa Craig and for being home to a certain well-known Scottish gin, but it's now also a great place to seek outdoor fun. Hook up with Adventure Carrick, who'll take you out on all sorts of adventures. How about paddle boarding, or even giant paddle boarding with friends or family? If abseiling or archery here isn't enough for you, what about axe throwing? In the water, canoe or scramble around the rocks coasteering. It's one of those literally immersive activities that stops you thinking about the past or the future, forcing you just to be in the present. Perfect then to help you find your balance.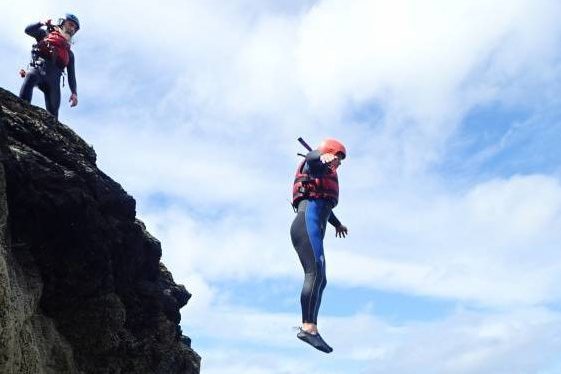 6. Soar by land and sea
I give you the ultimate spirit-soaring surf n' turf adventure day out. Spend the morning cycling around Cumbrae on the pancake-flat circular road with a bike picked up from Mapes of Millport. Look out for seals and passing dolphins as you go, and enjoy soaring views of the other isles and back to the mainland. Then hop on Sea Clyde's speedy RIB, which zooms you off in search of more marine mammals and adventure. I went out with them to Little Cumbrae. No shy, retiring smaller sister, this rugged sibling is all wild coast and steep hill, a joy to scramble along its coast, and then to circumnavigate with commentary from the expert skipper.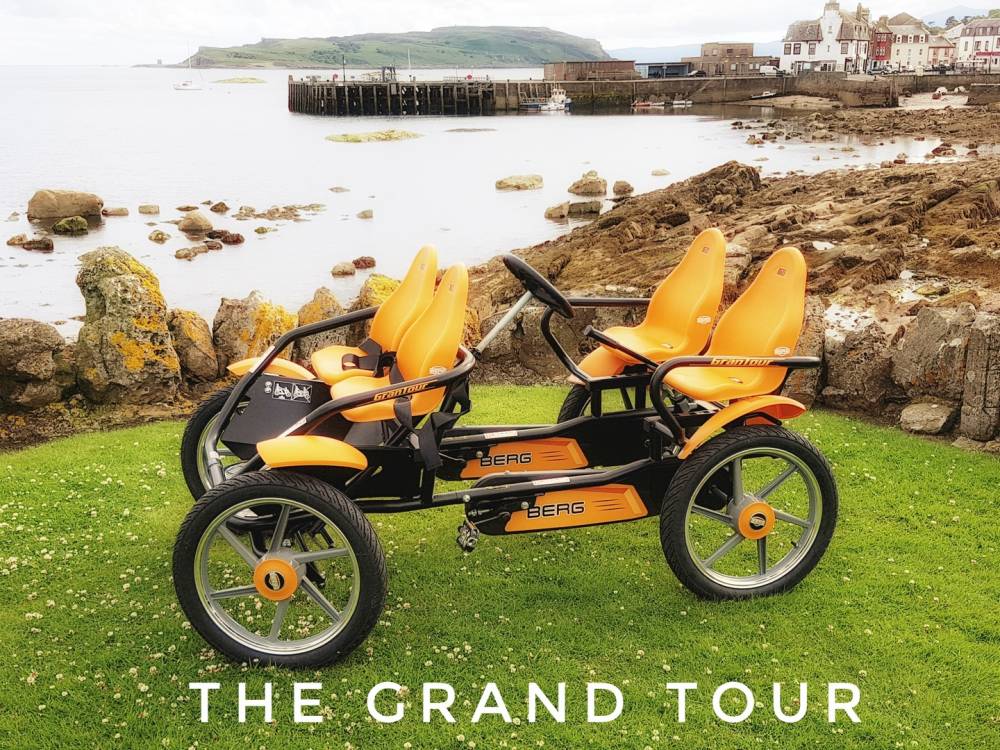 7. Adventures in Arran
I've been enjoying holidays on Arran since I was a wee laddie. Back then we had to create our own experiences in this natural oasis. Today you get a helping hand. I appreciate what Arran Adventure offer and that you can enjoy yourself knowing you can savour a lovely meal and hot tub bubble at the end of the day at this island resort. Activities include archery, bikes for hire and the thrill of a Segway ride – the latter let you get really wild away from the world in Glen Cloy. Don't forget to look for golden eagles in the crags. I also like what Mogabout do. They heft you away into the hills and forests in their all-terrain Unimog, a great way to get off the road and see a deeply different side to Arran. Do both and that's quite a day!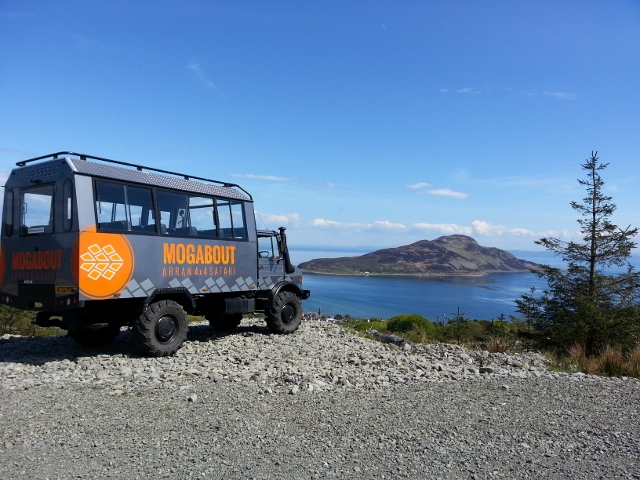 8. Golf Galore!
It's impossible to ignore golf in Ayrshire & Arran, and why would you when there are courses for everyone? And that's just on Arran, where the seven (yes, seven!) courses include everything from fully-fledged 18-hole courses, down to cheeky 9-holers. There is even a bizarre 12-hole course – very Arran! The isles of Bute and Great Cumbrae also sport great golf courses, so you can island hop with your clubs. Or combine an island with the mainland, where a myriad of golf courses tempt, including, of course, the Ailsa at Turnberry, site of the legendary 'Duel in the Sun' during the British Open in 1977.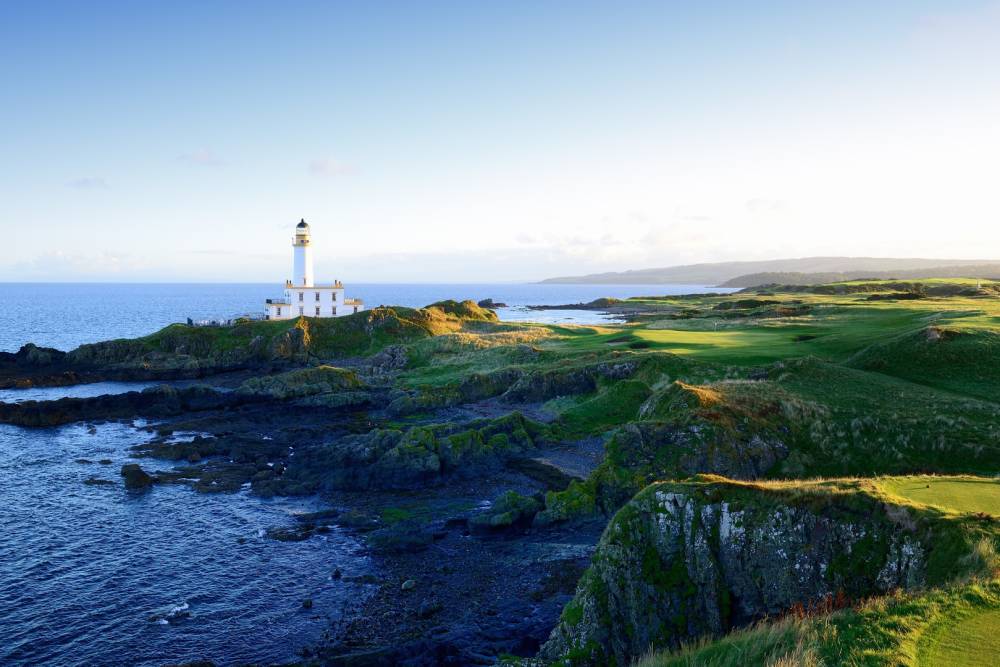 Now you've read all about the adrenaline-pumping, spirit-soaring wealth of outdoor adventure experiences waiting for you in Ayrshire & Arran, it's time to plan your next adventure and Find Your Balance.